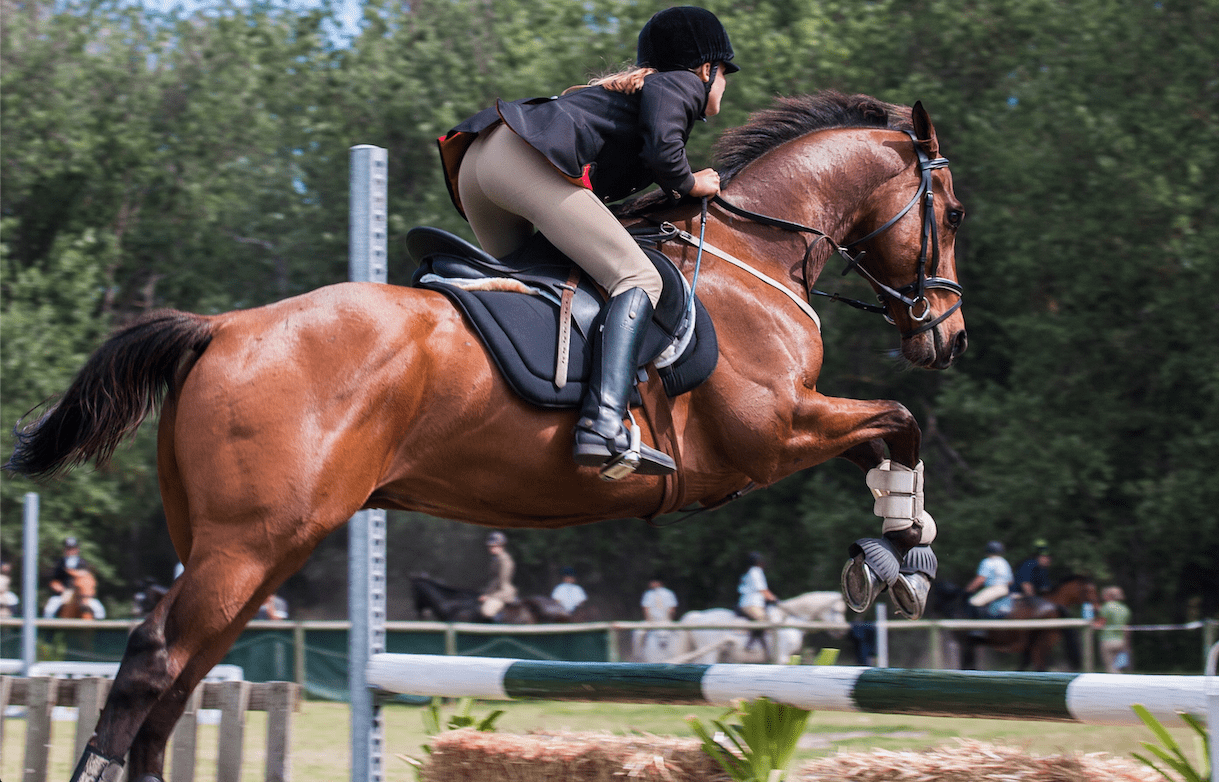 Come visit Tryon Equestrian Center in Western North Carolina. With over 1600 acres surrounded by the Blue Ridge Mountains, Tyron Equestrian Center is the perfect getaway for horse enthusiasts and competitors alike. Just 45 miles from Asheville, and surrounded by the artsy resort mountain towns of Tryon, Rutherfordton, and Columbus. Find out all that Tryon Equestrian Center has to offer below and start planning your trip to Western North Carolina today!
Equestrian Competition
Tryon Equestrian Center became a world-renowned equestrian site. The Center hosted the 2018 FEI World Equestrian Games. Held every four years, the Games are the world championships for 8 equestrian disciplines: Jumping, Dressage, Para-Equestrian Dressage, Eventing, Driving, Endurance, Vaulting, and Reining. Along with all of these disciplines, Tryon also showcases hunter/jumper, equitation, steeplechase, polo, and multidiscipline events. They hold 40 weeks of competitions for professional equestrians, most of which are free to the public to spectate! Competition days are usually all-day events challenging even the best equestrians and their horses.
Special Events 
Along with their regular competitions, they also hold special and seasonal events. Every Saturday night between April and November, the Equestrian Center is filled with a festival feel for events called Saturday Night Lights. These events are a fun way to introduce children to horses and a number of kid activities. Enjoy live music, carousel rides, and Grand Prix riding competitions all under the string lights and stars. Every November, enjoy the Festival of the Hunt, an event that showcases the history of hunting horseback using hounds. Watch the precision and skill of professional equestrians as they direct not only their horses but their hounds as well. Enjoy the Wonderland Christmas Light Show every weekend from Mid-November through December at Tryon Equestrian Center. The 2-mile route features an exquisite synchronized light show that will leave you amazed. Check their calendar for more events throughout the year.
Onsite Accommodations
Whether you are an equestrian competitor looking to stay on-site for multiple competitions or an enthusiast who loves the sport and the magnificent creatures they ride, Tryon offers onsite lodging opportunities. Bring the family for a weekend getaway–the whole family! Tryon Equestrian Center is one of the many dog-friendly locations in Western North Carolina. They offer riding classes, as well as instruction, for budding equestrians. You can also rent stalls in their first-class stables so you can bring your own horse. Once you are finished, enjoy a few of the rewarding horseback riding trails throughout the North Carolina mountains.
Dining and Shopping Opportunities 
Tryon Equestrian Center offers a number of dining and shopping opportunities year-round. The campus holds 9 restaurants to choose from specializing in Italian, Sushi, diner-style food, deli food, pub food, and more. The Legends Club offers a higher class dining experience with tables overlooking the competition arena. Stop by for supplies at The Farm House or the General Store, or pick up a few gifts for friends and family at a number of unique shops in cabins by the arena! 
Coming to Tryon Equestrian Center? Make a weekend by plan a romantic getaway. Enjoy nearby wineries and vineyards and breweries, play a few holes at award-winning golf courses, or enjoy any number of outdoor activities including hiking, kayaking, paddle boarding, biking, and of course, horseback riding. Do you want to ride through breathtaking mountain views whenever you want? Waynesville is the perfect location for you. Waynesville's central location makes it the heart of everything in Western North Carolina. Come find the right homesite for you at Avalon, a community designed for luxury mountain living.