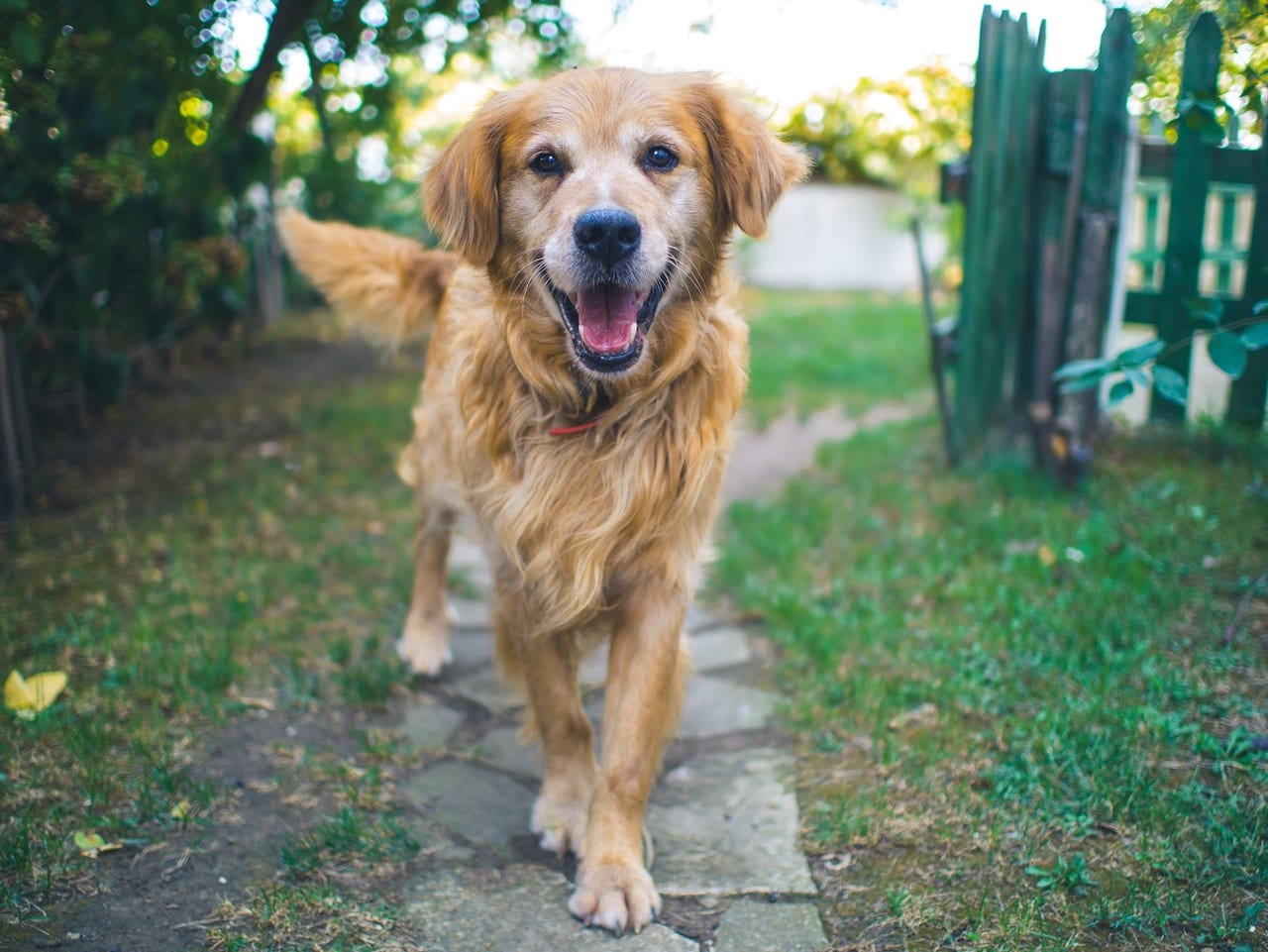 Asheville, North Carolina is one of the most dog-friendly cities in the country, earning it the moniker Dog City, USA. The city has taken great lengths to promote the humane treatment of pets as well as fostering a dog-friendly environment in the city. Not only is Asheville surrounded by outdoor activities for you and your furry friend, but numerous shops and stores not only welcome pets but are designed for them specifically! Here are 20 of our favorite dog-friendly places in Asheville, North Carolina.
Dog Door is a behavior and training center helping dog owners train their pets. They offer classes and instruction but also pet essentials including pet care, treats, and other essentials for your pets. As a part of their Asheville Dog Welcome Center services, they offer guided tours to some of Asheville's dog-friendly hot spots.
Starting at the Asheville Visitor Center, this trolley is a fantastic way for you and your pet to stick your head out and see the city. Traveling through downtown, you will see some of the top attractions that bring thousands to the Western North Carolina city. They offer a Hop-on Hop-off tour allowing you to get out and see the sights and browse a few shops, a Christmas tour, even a ghost tour!
Part of the North Carolina Arboretum, Carolina Mountain Trail is just over a mile with connectors for farther distances, perfect for all levels. The trail is dog friendly as long as they remain on a leash. You can enjoy beautiful North Carolina flowers and plants, the view of the river, and a little birdwatching!
If you want to enjoy a nice trial with less nature, or you just want to learn more about the history of Asheville, the Asheville Urban Trail is just for you. Bring your dog on a leash as you trail through the city admiring plaques, statues, and sculptures that tell the story of Asheville. Make sure to stop at a few of Asheville's dog-friendly restaurants or rest areas so your pup can kick up their paws as the sidewalk can be tough on them!
The Craggy Gardens along the Blue Ridge Parkway offers several trails with an amazing view for you and your pet to enjoy. The Craggy Pinnacle trail is the one we recommend for a breathtaking experience. Take a short 20-minute walk through tunnels of wildflowers and beautifully rooted trees to a 360-degree rocky overlook from the Craggy Dome summit.
Set up along the Battery outside of the Grove Arcade, this outdoor market features dozens of Artisan stalls with unique ware from farmers, artists, craftsmen, etc. Learn how artists work and bring a few items home including decor, musical instruments, vegetables, local honey, jewelry, paintings, and beauty essentials to name a few. Adore the artist stalls while they admire your pooch!
Featuring art and locally grown food, this Western North Carolina farmers market is located in the River Arts District along the French Broad River. Local Farmers offer stalls of sourdough breads, dairy, meats, even locally crafted wines. Take your dog through the market and find some new food he is sure to love or sit by the river and enjoy your fresh-bought lunch.
Held in the historic buildings of the River Arts District, Wedge Brewing offers a great place for you and your dog to sit and enjoy a tasty pub menu and unique craft beers between art studios. The River Arts District is like its own little artsy city perfect for art lovers and pet owners.
Green Man Brewery is one of the many popular brewery haunts in Asheville for residents and visitors alike. Visit the tasting room and hear from the Brewmasters, learn about the legend of the Green Man, and the all-natural ingredients they use to craft beer. Make sure to purchase some of their awesome merch on the way out!
Get some exercise with the whole family in a playful park by the French Broad River. Bring a frisbee, ball, or their favorite toy and unleash in their fenced-in dog play area. Go for a run while the rest of the family plays in the dog park or on the playground with your spouse.
Kick the ball around on the soccer fields in Azalea Park right off Azalea Road in Asheville, NC. The park boasts a huge playground and a picnic shelter to enjoy lunch when you tire out. Azalea Park also offers two separate fenced-in areas for dog play for small and large dogs.
Located at the Grove Arcade in Asheville this dog friendly used bookstore boasts a robust wine and champagne collection to enjoy as you peruse the stacks. They also host local musicians every weekend to serenade you and your pet.
A unique addition to Asheville, Tasty Beverage Company offers a wide variety of beers, wines, and ciders to choose from. Their in-store bar holds several taps for a taste of the staff's favorite drafts and an intimate seating area for you and your furry friend!
This special dog-centric bakery offers a wide variety of treats for your four-legged family member with dog-safe ingredients. Get a treat for their birthday just because! They also offer bowls, leashes, and toys for your pup. Don't forget about their "pity the kitty" section with toys and treats especially for your feline family!
Does your dog deserve some pampering or just really need a cut and wash? Bring them to this Asheville shop for a doggy spa day! They offer a wellness clinic with veterinarians for your pet's checkup, grooming, kennel boarding, and daycare services, and treats for the ride home.
This restaurant offers beautifully put together entrees for lunch and dinner, tasty cocktails and mixed drinks, and most importantly an outdoor patio for you and your pet! They even offer a dog menu so they can refuel with a house-made doggy biscuit or other snacks.
This classy Asheville eatery offers an outdoor patio open to your pet. Their menu features specialty desserts, a broad wine cellar, and delectable brunch options. Wake up and start the day with a mimosa or bloody mary before a day full of shopping and exploration in this Western North Carolina metropolis.
Although Asheville is incredibly dog friendly, there are some attractions that you may want to enjoy without your four-legged friend. You work, I'll Play is a well-known doggie daycare service run by enthusiastic, knowledgeable staff. They also have webcams in play areas so that you can check in on your fur baby anytime you want.
Located in The Dog Door Behavior & Training Center the store also serves as the welcome center for all of Asheville's doggy visitors. Stop in for recommendations on attractions, activities, or even bathroom breaks at the doggie potty and water fountains, free doggie bags, and even a scoop of doggie ice cream for a treat.
Not only is this a dog-friendly hotel to stay in, but they also partner with Charlie's Angels Animal Rescue to showcase pups for adoption in their lobby. Make sure to look for the "adopt me" leash and harness, and maybe find a sibling for your pup or simply a new addition to the family. 
These are only 20 of the numerous dog-friendly spots in Asheville, North Carolina.  With so much for you and your pet to enjoy, you are both sure to fall in love with this mountain city. Looking for a mountain home near Asheville, NC? Discover Avalon, an amazing mountain community in Western North Carolina close to Asheville, and plenty of other towns and outdoor activities to enjoy.