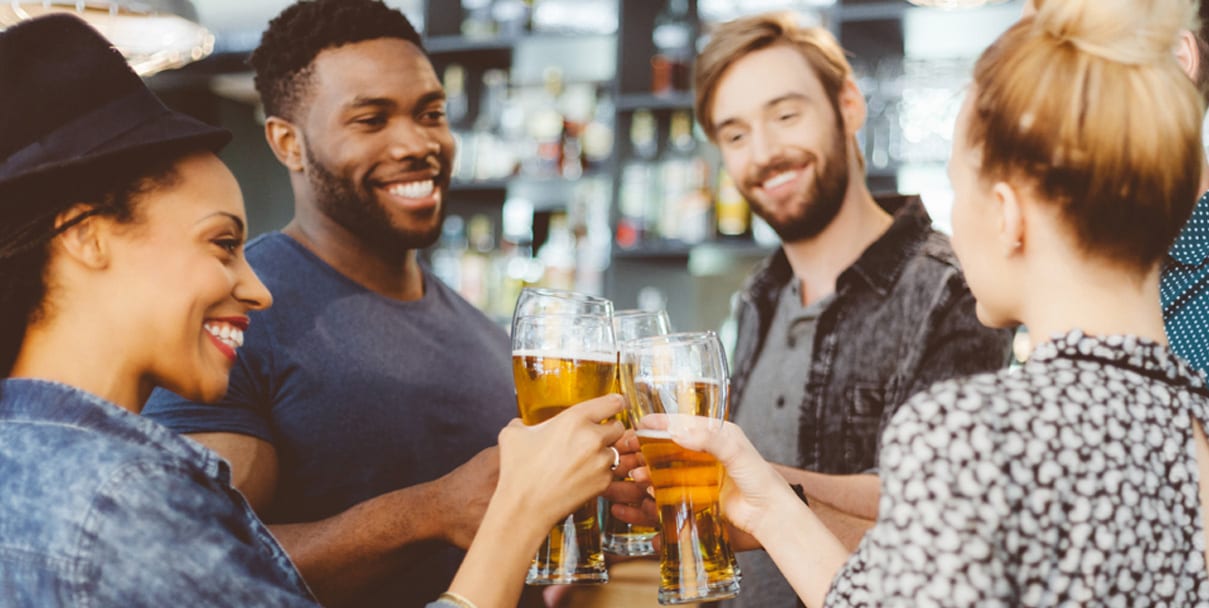 Discover Western North Carolina's Distinctive Wines and Craft Beers.
Living at Avalon puts you very close to many of the wineries and breweries in and around Asheville. Spend a fun day exploring them with a group of friends for a casual outing, or with Valentine's Day just a few days away, why not make it a romantic day with your special someone?
North Carolina Wineries to Sip and Savor
North Carolina has so many wineries, and some of the best are in and around Asheville. You can tour the winery and sample the best wines it offers while enjoying beautiful mountain scenery. Some may ask why go to a winery when I can just buy a favorite wine at a local wine shop? Well, touring a winery allows you to sample new wines, distinctive to North Carolina and see how they are made. You can also ask the sommelier about the wines and which foods pair best with them. You can walk through the vineyards and attend events, like live music at some of the local vineyards, too. There are also area tours that take you to multiple wineries all in one day.
Kickstart your winery experience with the below area wineries:
Biltmore Winery at Biltmore Estate in Asheville has more than 20 handcrafted wines
Fontaine Vineyards is just 20 minutes west of downtown Asheville, with a French wine cellar
South Creek Vineyards and Winery is a 45 minute drive from Asheville, enjoy Bordeaux style wines and an Italian Renaissance farmhouse

Winery Tours

Catawba Valley Wine Tour – located in the Catawba Valley offers a one day tour of 5 wineries in the foothills of Burke County
 Tryon.
Foothills Wine Country nestled in the foothills of Columbus and Tryon, NC offers a one day tour of 5 wineries
Asheville Breweries to Tap Into
Asheville is home to several interesting breweries. Whether you know a lot about craft beers or just like to enjoy them, a visit to a local brewery can be fun. Some breweries offer tours and tastings, while others offer tasting rooms and dinner in a restaurant setting. Learn how the beers are made and what makes them distinctive to the area. Just like a winery tour, you can sample the craft beers and ask the beer makers questions. The breweries that do not offer tours but lunches and dinners instead showcase their custom beers with delicious food pairings. Some breweries also have live music and events, as well.
Asheville Breweries with Tasting Rooms and Restaurants

Asheville Brewing Company has 3 locations in Asheville, with gourmet pizza and movies.
Wicked Weed Brewing Pub is located in downtown Asheville, featuring a dog friendly patio.
Western North Carolina Breweries that Offer Tours
Heinzelmannchen Brewery, located in Sylvia, NC (25 minutes from Waynesville) specializes in German beers.
Highland Brewing Company in Asheville has a rooftop bar, outdoor bar, and outdoor stage for live music. It is also the accolade of Asheville's first craft brewery and the father of the craft beer movement in Asheville.
Wicked Weed Funkatorium, located in the South Slope brewing district of Asheville advertises as the South East's only sour and wild tasting room.
You do not have to know anything about wine or craft beers to visit a winery or brewery. Simply go, learn, taste, experience, and enjoy what these places have to offer! You'll be glad you did.