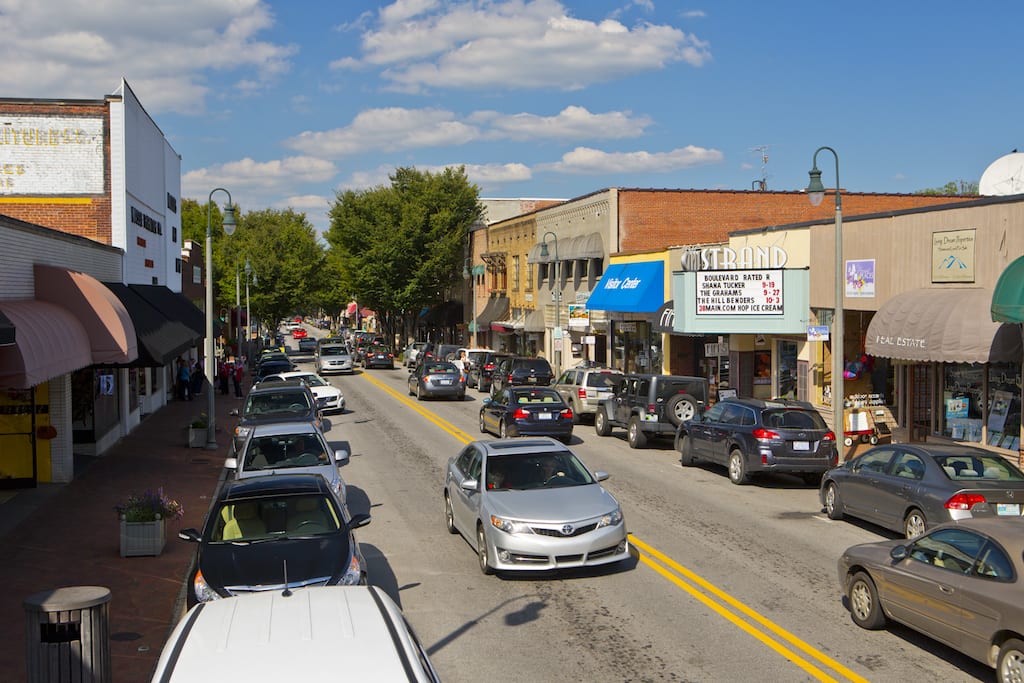 Between the Great Smoky and Blue Ridge Mountains sits a town at the heart of Western North Carolina—Waynesville, NC. Surrounded by rolling hills Waynesville is the gateway to amazing forests, powerful waterfalls, breathtaking wildlife, and the perfect place to call home. Here are a few things you should know before you move to Waynesville, NC. 
1. Waynesville has an active main street 
Waynesville's Main Street is the heart of the city. Numerous events, festivals, dances, concerts, and parades ever year. From the Historic Farmer's Market to a monthly town dance, and various other events such as Art After Dark to the famous International Folkmoot Festival, this city is lively. But it is more than just main street, the historic districts of Frog Level in Waynesville offers fun for the whole family!
2. Waynesville is the perfect place to retire
Waynesville has a large portion of retirees and families within its borders. Waynesville experiences all four seasons, which is not always the case in southern states. The town is perfect for people who love the outdoors as the town serves as a gateway to some of the nation's most beautiful forests. The city is also very walkable. It is not considered strange to take a stroll. Walk your dog or visit the many boutiques that call Waynesville home. Also, because it is central to so many other Western North Carolina towns and I-40, it is potentially not too far away from family and friends. 
3. Waynesville is Close to Everything
Waynesville is the perfect driving distance from some of the best mountain towns full of culture in Western North Carolina. Explore everything they have to offer using Waynesville as a home base. 
4. Waynesville is Artsy 
From breweries to galleries and Appalachian artwork in between, Waynesville is full of art as inspired as the Great Smoky Mountains they inhabit. Enjoy a crafted beer or tasty baked treat, Waynesville makes every passion an art form. 
5. Waynesville has unique shops and boutiques 
The town is filled with one of a kind shops, bakeries, and restaurants to entertain any and every interest. Shop for clothes, find a good book, go antiquing, grab a piece of pie, and meet some friendly faces along the way.
6. You Can Breathe in Waynesville 
Whether it is the numerous creeks, waterfalls or lush forests throughout, you can breathe in Waynesville. The air is clean and refreshing. Whether it is the cold mountain air in January or the warm summer breeze, you will feel refreshed just by being there. 
7. Two words: Cataloochee Valley 
Cataloochee Valley is for its scenic views, open spaces, and most of all a majestic elk population. Residents and visitors alike enjoy spotting the elk roaming the valley (and occasionally you'll see one in Avalon). Is that not reason enough to move to this amazing town?
8. People Care 
One of the main reasons to move to Waynesville is the simple fact that people really care. The town boasts 10,000 residents, but it does not feel like it due to the welcoming, active community of Waynesville. Whether it is the block parties or dances on main, the surrounding nature, or the boutiques and stores that line the streets, Waynesville feels like home. 
So whether you are an outdoor enthusiast or an artist, a hiker or an antiques aficionado or everything in between, Waynesville has something for everyone. Come explore and find a home in the mountains of Western North Carolina.