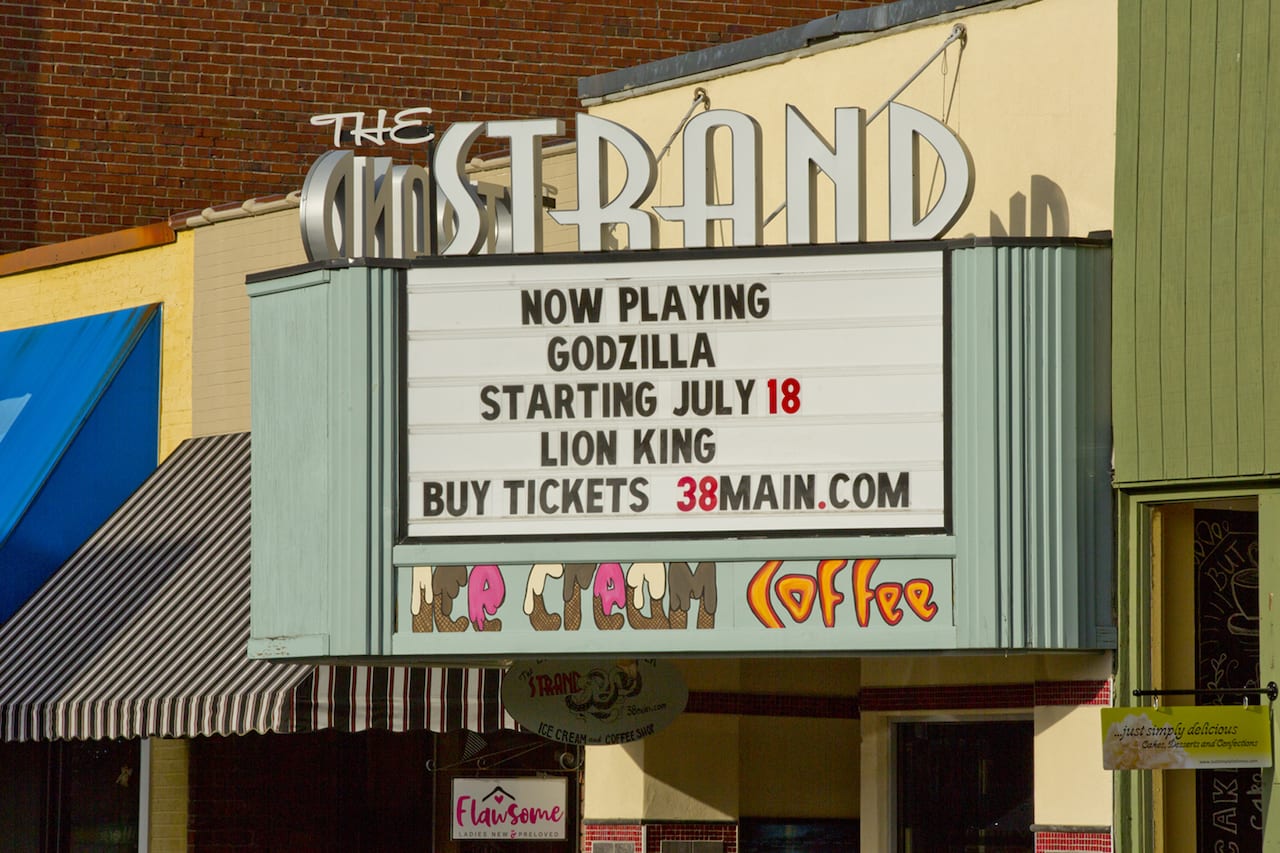 Waynesville has sweet treat options for the whole family. Whether you are craving warm cocoa and a pastry after a scenic drive through the blue ridge parkway, or a cold ice cream cone after a waterfall hike, Waynesville has unique bakeries, creameries, and candy stores to satisfy almost any craving. Here are our top 6 must-have picks for sweet treats in Waynesville. 
With over 25 years of experience, Kandi and Holly craft custom treats locally and they're always fresh. Kandi's is the perfect one-stop shop for anything cakes, cookies and more. Miss how desserts used to be? This shop is a great spot that knows just what you're looking for. Known for their variety and specialty cream horns, danishes, and cookies, you might have trouble choosing just one, so don't! With each dessert more tantalizing than the next, you'll be wanting to go back for more. 
Catch a movie with friends or enjoy a date night at The Strand @ 38 Main in downtown Waynesville. Equipped with a full espresso bar, local ice cream, and baked goods, their treats will help you relax while you kick back and watch the latest movies. This place has something for everyone and offers what typical theaters cannot. Enjoy the comfort of a home theatre with the thrill of a night out. 
If you are the pun enthusiast in every conversation, this is the ice cream spot for you. Jack the Dipper makes their waffle cones in-house and there are over 30 delicious flavors to choose from. They offer special discounts for youth groups, sports groups, and seniors, students, and military personnel get a 10% discount. Reviews rave that this stop is a religious experience and the best ice cream in North Carolina. So dip in there and give it a try. 
Just Simply Delicious is, well, just that! Debi Hall is a wizard at crafting new and adventurous recipes for her customers that are impossible to resist. Just Simply Delicious allows Hall to express her creativity and it truly shows in her desserts. From cakes to confections, there is a dessert that will surely be simply delicious. There is a difference in this bakery that you are certainly going to taste. 
Nettie's Bakery and Tea House is located in the historic Hazelwood. Mother and daughter duo, Pam Allen and Kristin Allen Kidwell, own and operate this inviting establishment. Everything is made in house, which ensures the freshness and quality of their food and desserts. Using high-quality ingredients, the love and passion for the food and desserts here are evident in the taste. Give them a call to see what they have on hand and to see what seasonal options they have for you. 
Waynesville has sweets for the whole family, including your pets! If you have spent the day walking the trail with your best friend, they deserve a treat too. Voted one of the top 10 best dog bakeries in America, Smokey Mountain Dog Bakery has gourmet treats for your dogs and cats. The treats are wholesome and tasty and are sure to get tails wagging. 
Take a trip to the scenic Waynesville, NC, whether it is to see the area and all it has to offer, or just to make a quick stop to satisfy the random sweet tooth. There are a plethora of bakeries, ice cream shops and more to help leave everyone in the family content (even man's best friend). With breathtaking views of the Great Smoky and Blue Ridge mountains, why not also grab a dessert to make the view even more memorable?