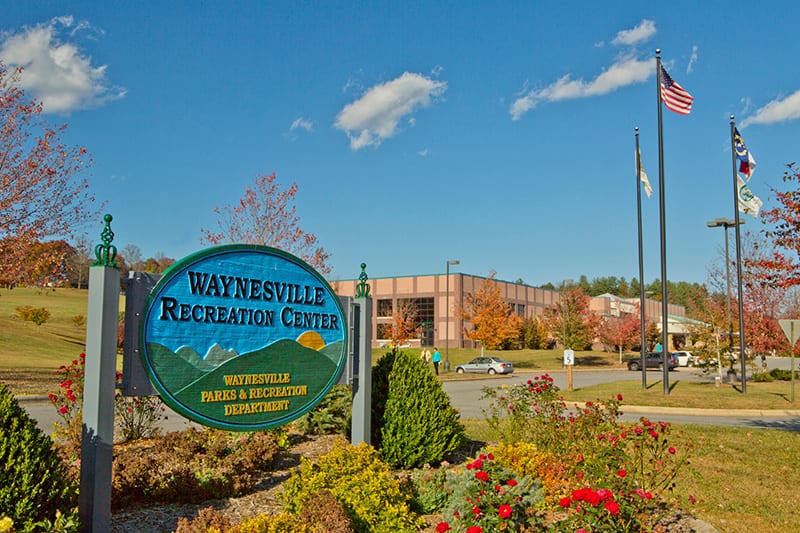 Avalon Mountain Community is located in Waynesville, NC. Waynesville is a great mountain town with lots of charm, beauty, and attractions. It is the largest and oldest town in Haywood County. In fact, Waynesville is the largest city west of Asheville, NC. It has lots to offer and is a great town to visit and live in. Let's get to know this special place a little better!
A Little History…
Waynesville, NC was founded in 1809 by the Revolutionary War veteran Colonel Robert Love. He donated land for public buildings, such as the courthouse and public square. Colonel Love chose to name the town after his commander in the war, General Anthony Wayne.  Today, many places in and around downtown Waynesville are on the National Registry of Historic Places, such as the Haywood County Courthouse, Boone-Withers House, and the Masonic Hall, to name a few.
Mountains Everywhere…
Waynesville is known as The Gateway to the Great Smoky Mountains. Not only is the town close to The Smoky Mountain National Park, America's most visited park, it is also very near to Mount Pisgah and Pisgah National Park and the Blue Ridge Parkway. Waynesville's most famous mountain is the famed Cold Mountain who shadows Main Street and became a successful a book and movie. Gorgeous mountain scenery surrounds the town. Hiking trails and waterfalls, such as Graveyard Fields and Skinny Dip Falls are close by, as well. While in Waynesville you'll want to checkout these great hiking trails.
Stroll Downtown Waynesville…
Downtown Waynesville, along Main Street and the adjacent streets, is so lovely. Some say it's a Norman Rockell mountain town where southern hospitality is still championed. There are brick sidewalks, lined with trees and art. What a wonderful place to take a leisurely stroll and take in the scenery. You can also enjoy galleries, antique shops, unique specialty shops, wine shops, restaurants, and more. Top it all off at The Chocolate Bear, local Chocolatier's making sweets from the heart.
Restaurants and Breweries…
Downtown Waynesville has a variety of places to eat and drink. There is a little bit of everything, from burgers and milk shakes at the Church Street Depot, coffee and pastries at the Panacea Coffee Company, fine farm to table unique Southern cuisine at the Frogs Leap Public House, and so much more. Local breweries with craft beer and food are also present downtown at the Boojam Brewing Company and Frog Level Brewery Company. 
Enjoy a Little Culture…
Waynesville also celebrates the arts and has a number of local and international cultural activities.
Art After Dark happens downtown the first Friday evening of every month from May through December. Local artists interact with the people and galleries stay open late. There is music and food and a chance to get to know local artists. 
Haywood Arts Regional Theater (Hart) showcases plays and musicals, music series, and art shows. It sits on an 8 acre national historic site and has the Harmon's Den Bistro on site. This bistro is open before and after performances and has a full menu and wine list.
The Shelton House Museum of North Carolina Handicrafts has 19th century structures and showcases work by artists around the region as well as nationally noteworthy Native American artifacts.
Folkmoot USA is an International Dance and Music Festival held each summer in Waynesville. 100 different countries are represented with traditional music, dance, and original productions, complete with authentic costumes.
Recreation for All Ages…
The Parks and Recreation Department of Waynesville offers activities for everyone. There are aquatic, fitness, and athletic programs for all ages. Organized hikes and camps are planned. There is a seniors program that coordinates lots of fun outings and activities for senior citizens, such as fall foliage tours and lunch and shopping trips around Western NC.
There are also lots of outdoor parks to enjoy in the town with green spaces, playgrounds, picnic areas, and ball fields. Your four legged friends can even enjoy the town dog park. 
As you can see, Waynesville is a town with lots to do and see. It is a great place to visit and explore and even a better place to call home. This southern charming town is a jewel of Western NC!