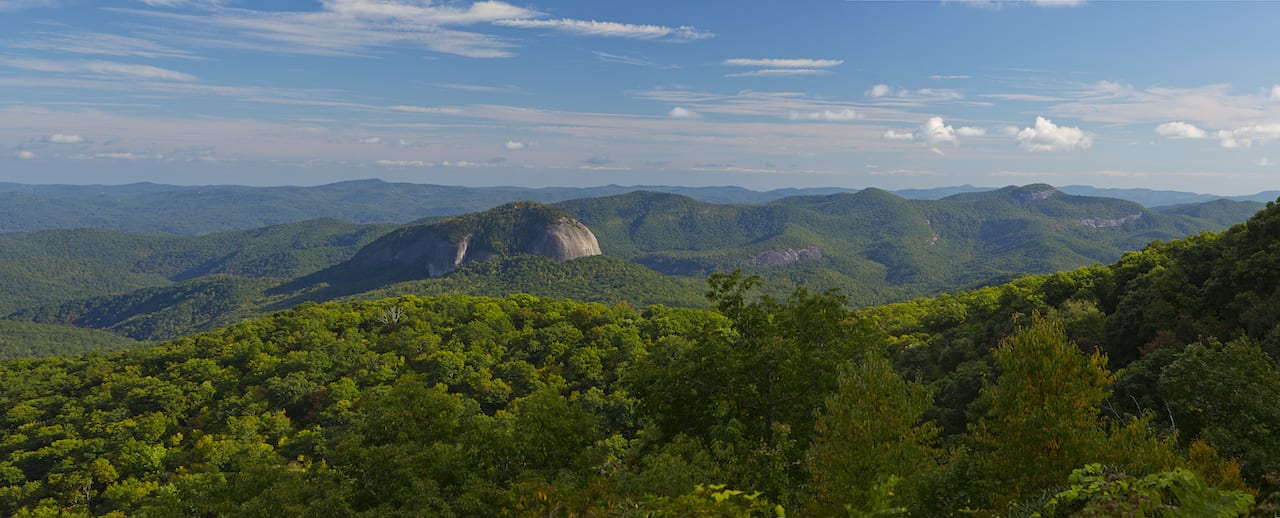 Come enjoy the sites and sounds that make Pisgah National Forest so worthy of preserving. Originally part of the Biltmore Estate, the 500,000 acre forest is a short 20-minute drive from Asheville.
Due to Pisgah's sheer size, it is divided into three regions spanning 15 North Carolina counties with various outdoor activities for visitors. While Pisgah is perfect for recreation, it is also a natural forest with wilderness preserve areas protected from maintenance, so healthy respect of the elements is warranted. Fortunately,  Pisgah has a long history of forestry, it is home to the first school of forestry training rangers to understand and protect the forest. Discover all the ways to take advantage of the recreational activities only a forest-like Pisgah can host.
Top Activities in Pisgah National Forest
Whether you are there for a day or a week, with friends or family, Pisgah National Forest has everything you need for peaceful relaxation or thrilling recreation. If the outdoor scene is just not you but you enjoy history, take a day to explore Asheville's Urban Trail or PARI Learning Center. 
Pisgah National Forest is the perfect place to go for outdoor recreation. Located just under an hour away from Avalon, residents will have no trouble enjoying a hike, ride or climb for the day–or longer!