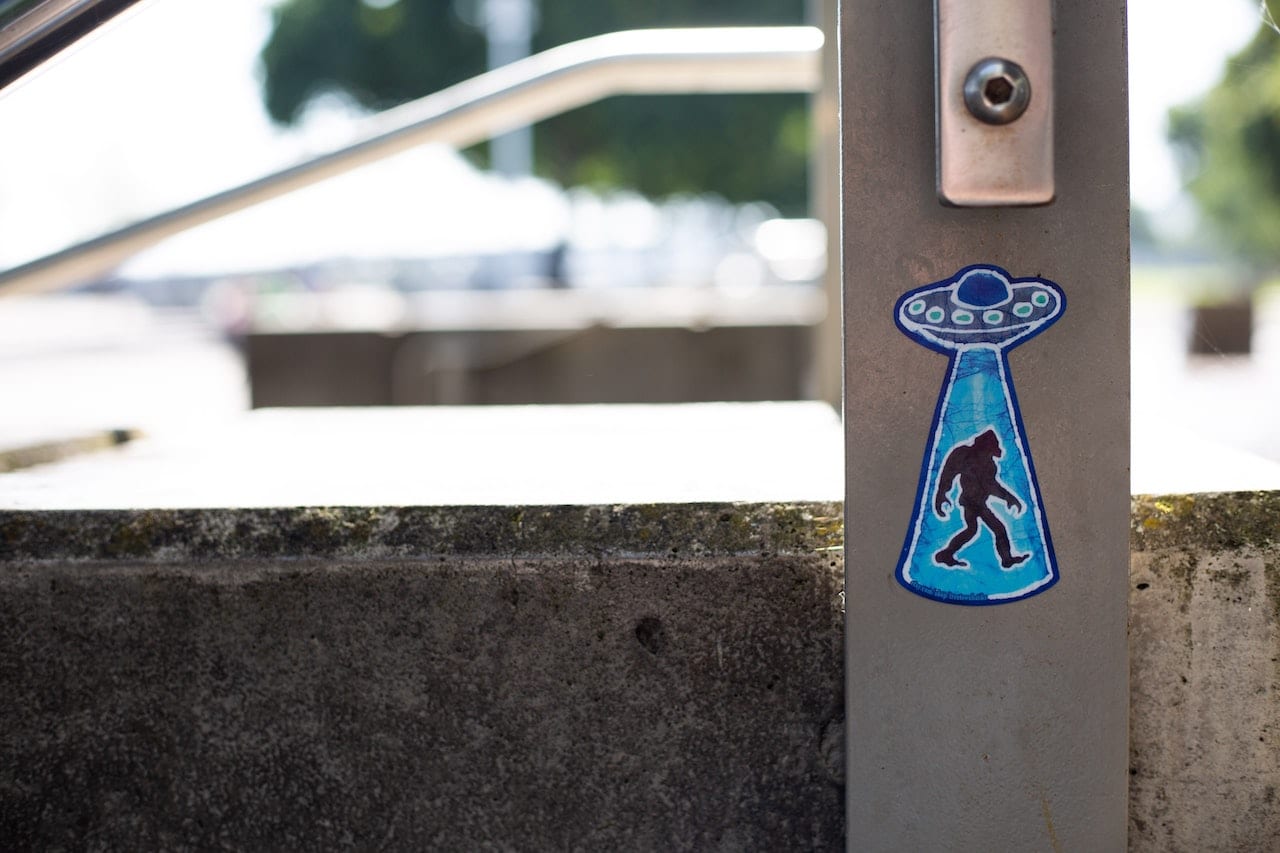 Come find Sasquatch in the mountains of North Carolina at the WNC Bigfoot Festival. Held every year in the streets of downtown Marion, North Carolina this event brings skeptics and true believers alike. Like most festivals in Western North Carolina, everyone joins in on the fun. Enthusiasts enjoy dressing up as the legendary creature and everyone has a different interpretation. Vendors and businesses also dress up and locals decorate to bring the legend to life. Here are a few of our favorite ways to enjoy the WNC Bigfoot Festival and hopefully, make you a believer!
Bigfoot Expo
One of the best events of the festival is the Bigfoot Expo at the Marion Community Building. Listen to panels of Bigfoot hunters and researchers from across the country come to share and theorize. See casts from tracks found on hunting trips and a few quick snapshots of the elusive Yeti.
Bigfoot Festival
This must-see quirky festival sprawls across 5 blocks of downtown Marion with streets lined with food, art, and souvenir vendors along with speakers telling the history of the legend, theories of his whereabouts, and migration patterns across the country. A family-friendly event, the festival offers a number of kid-friendly activities including yeti themed games and prizes in the kid zone! Practice your Bigfoot noises before you come and enter the Bigfoot Calling Contest. Whether you win or not, you are sure to be ready for a hunting expedition.
Bigfoot Mural Trail 
Have your own Bigfoot sighting on the Bigfoot Mural Trail. Enjoy a stroll through Marion and find a number of businesses, homes, and buildings covered with murals that each highlight a unique aspect of the Sasquatch. Serving as one of the many highlights in the vast Western North Carolina art scene, even skeptics will enjoy the quirky, yet artistically beautiful displays. Looking for other art trails? Come discover Asheville's Urban Trail! 
Bigfoots Favorite Brews 
Marion's downtown breweries join in the fun with craft beer served in commemorative pint glasses and you might even have a draft poured by the hairy Sasquatch himself. Try a few different beers and lagers and have fun with your friends as you prepare for the Yeti Calling Contest. Western North Carolina is known for craft breweries! If you enjoy these Marion favorites, come try a few WNC brewery favorites in Asheville, North Carolina.
Bigfoots Baked Treats
Not only is the festival filled with vendors offering mouthwatering festival favorites like funnel cake, hot dogs, hamburgers, and barbecue, but local bakeries offer yeti themed treats that call to the sweet tooth in all of us. Enjoy yeti foot shaped cookies from local bakeries, and the ever popular "Bigfoot Poop", a sasquatch delicacy from Mr. Bob's Doughnuts.
Whether you are coming to weigh the truth of the legend of Bigfoot for yourself, enjoy a craft beer with friends and listen to the stories, or just enjoy an order of Bigfoot Poop with the family, the WNC Bigfoot Festival has something for you. Keep up-to-date with details every year of the WNC Bigfoot Festival here. 
The WNC Bigfoot Festival is one of the many events that make Western North Carolina a fun, unique, and diverse place to live. Come experience why so many call Western North Carolina home at Avalon, a luxury mountain community in Waynesville, North Carlina.