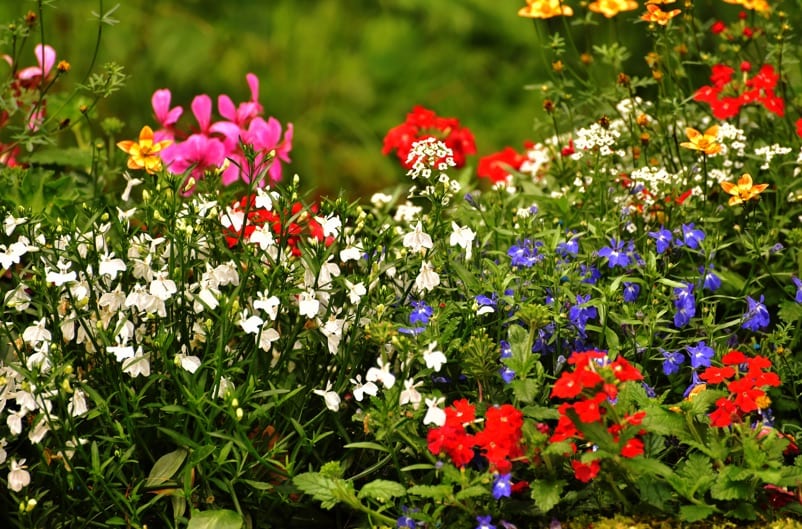 A hidden gem in the heart of Asheville, North Carolina is the Botanical Gardens. This is a magical spot to relax and enjoy. Lucky for you, the gardens are only a short distance from Avalon Mountain Community. Once you discover this nature haven, you will want to visit often.
Where and What You'll Find…
The Botanical Gardens are located at 151 W.T. Weaver Boulevard and are adjacent to the University of North Carolina at Asheville. The 10 acres of beautiful gardens have been open for 58 years and promote the study of Southern Appalachian indigenous plants, with a wide variety of wildflowers and flowering trees. Examples of the natural plants you might see here are the Flowering Raspberry, Yucca, Yellow-Fringed Orchid, Black-Eyed Susan, Eastern Redbud, and many more.
Stroll and Picnic…
There is a walking trail, which is a half mile loop and has two creeks and several side trail off of it. This is a perfect spot for taking a leisurely stroll or a run. (No pets or bikes are allowed in the gardens, so leave those things at home, please.) There are also picnic tables and benches in the gardens, so you can pack a lunch and stay a while.
Fill Your Senses…
The Botanical Gardens are a gorgeous place to take pictures, draw, or paint. Just imagine the beautiful pieces an art lover can create surrounded by such inspiration! You can also study the natural plants and bird watch. The gardens have free Nature Passports for the kids, as well. Little ones can choose from 5 different passports and use their observation skills and senses to fill them out as they explore.
Learn a Little (or A Lot)…
The gardens are open 7 days a week during daylight hours and are free to the public. A visitor center and gift shop are located on site. You will find nature themed gifts, such as tee shirts, books, puzzles, cards, jewelry, and more there. Classes, like Wildflower Walks, Bird Watching, and many more are offered for adults at the gardens. For a list of classes at AshevilleBotanicalGardens.org.
A Celebration Location…
If you fall in love with the gardens, they are available to rent for weddings, receptions, and other events! Peak blooming seasons are mid-April and mid-August, with first flower blooms April through May and 2nd blooms are mid-summer to mid-fall. Again, visit the website for information on renting the gardens and when to look for certain plant blooms.
Now that warm weather is approaching, it is a great time to go to the Botanical Gardens at Asheville. Take a walk, soak in the splendor of nature, feel the sun on your face, and breathe some fresh air! Turn off your cell phone for a bit and unwind in this enchanted garden! You will be glad you did.
There are so many great activities you can do in the Asheville area during the Spring. Be sure to checkout the Biltmore blooms, and some of Western North Carolina's great waterfall hikes.