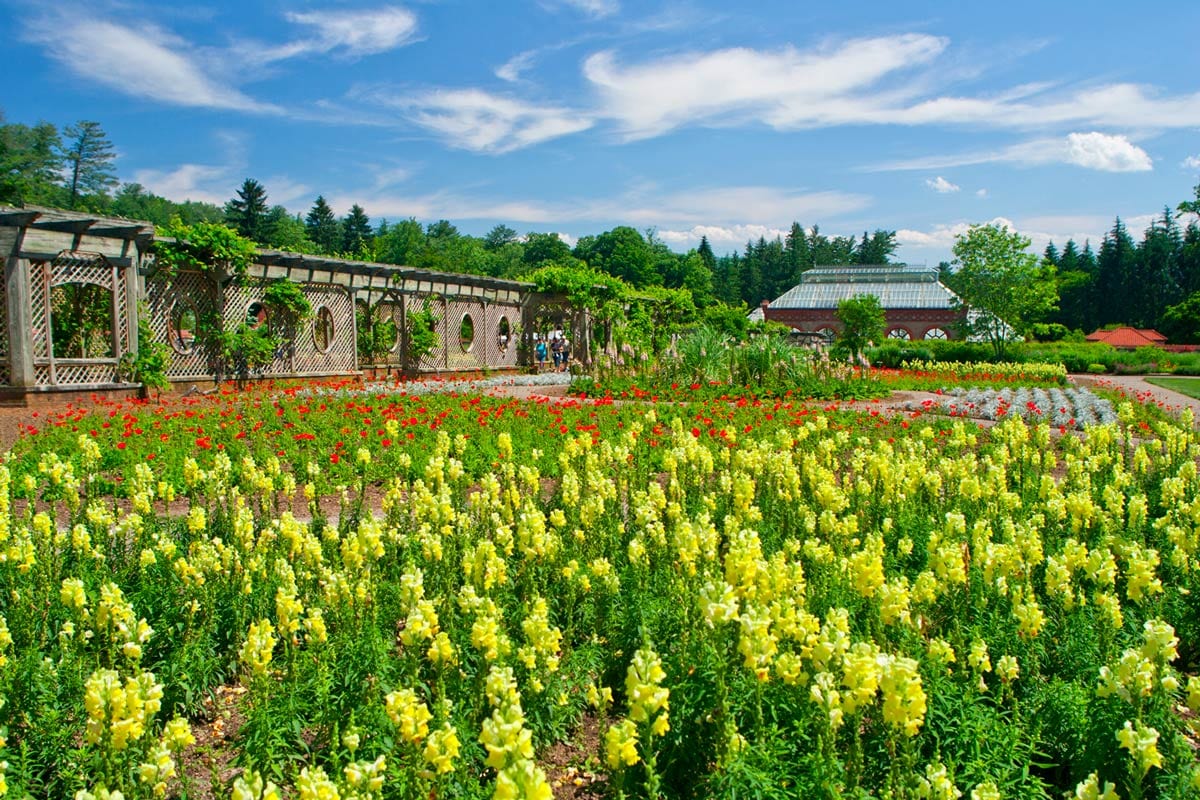 A nice perk of living in Avalon Mountain Community is that you are so close to Biltmore Estate, America's largest home. It is located in Asheville, NC and it is by far one of the most exquisite places to visit. There is no better time to go there than during the annual flower festival, Biltmore Blooms! This flower festival is from March 20 through May 24, 2018.
Some of the best loved and most gorgeous places on Biltmore Estate are the enormous gardens. The gardens at Biltmore were designed by the famed landscape architect Frederick Law Olmsted. I did say gardens, plural, because there are many on the estate. They are at their peak during Biltmore Blooms, and you will be amazed by the blanket of flowers. There are literally thousands of flowers of all types and colors growing in the gardens!
Must See Spring Flower Gardens at the Biltmore
Azalea Garden: This 15 acre garden houses so many varieties of azaleas; in fact, it is one of the biggest collections of native azaleas in the nation. There are so many colors of flowers, too – white, orange, purple, and different shades of pink.
Conservatory: This is the year round greenhouse that houses tropical ferns, exotic flowers, and trees. Here is where you will find a splendid collection of orchids, including rare types from Asia and Papua New Guinea.
Italian Garden: This garden has three formal water gardens and statues. You can see Victorian lilies, Lotus, water lilies, and papyrus, as well as koi and goldfish swimming in the garden pools.
Rose Garden: The world class rose garden is home to 1,800 roses of every color! There has been continuous rose cultivation at Biltmore Estate since 1895, with more than 200 types of heirloom and hybrid roses. You will also see historically inspired rose displays in the garden.
Shrub Garden: The shrub garden has more than 500 different kinds of plants, trees, and shrubs. Two types of North Carolina state champion trees grow here: the Golden Rain Tree and the River Birch Tree. There is a path to walk on and the shade from the trees is nice.
Walled Garden: The walled garden is home to the tulips! There are 4 acres of formal central flowerbeds with 50,000 tulips in the spring and mums in the fall. The colors are too beautiful to describe with words! There are tulips in so many hues – orange, pink, yellow, white, and purple.
It is a Sea of Flowers that is Like Nothing You Have Seen!
Each week during Biltmore Blooms, a new group of flowers is coming to life! From orchids to tulips to roses and more. Take a leisurely stroll through the gardens and stop to smell the roses. Let all your senses take it all in and enjoy the beauty of the spring! There are also Biltmore Estate gardening experts on hand during Biltmore Blooms, on the weekends, to answer your gardening questions. Look for their "Ask a Gardener" stations throughout the gardens.
Of course, there is much more to Biltmore Estate than just its spectacular gardens! You can read our guide to the Biltmore Estate to learn about all there is to see and do there. Your ticket to the estate includes access to the chateau, gardens, winery, shops and more.