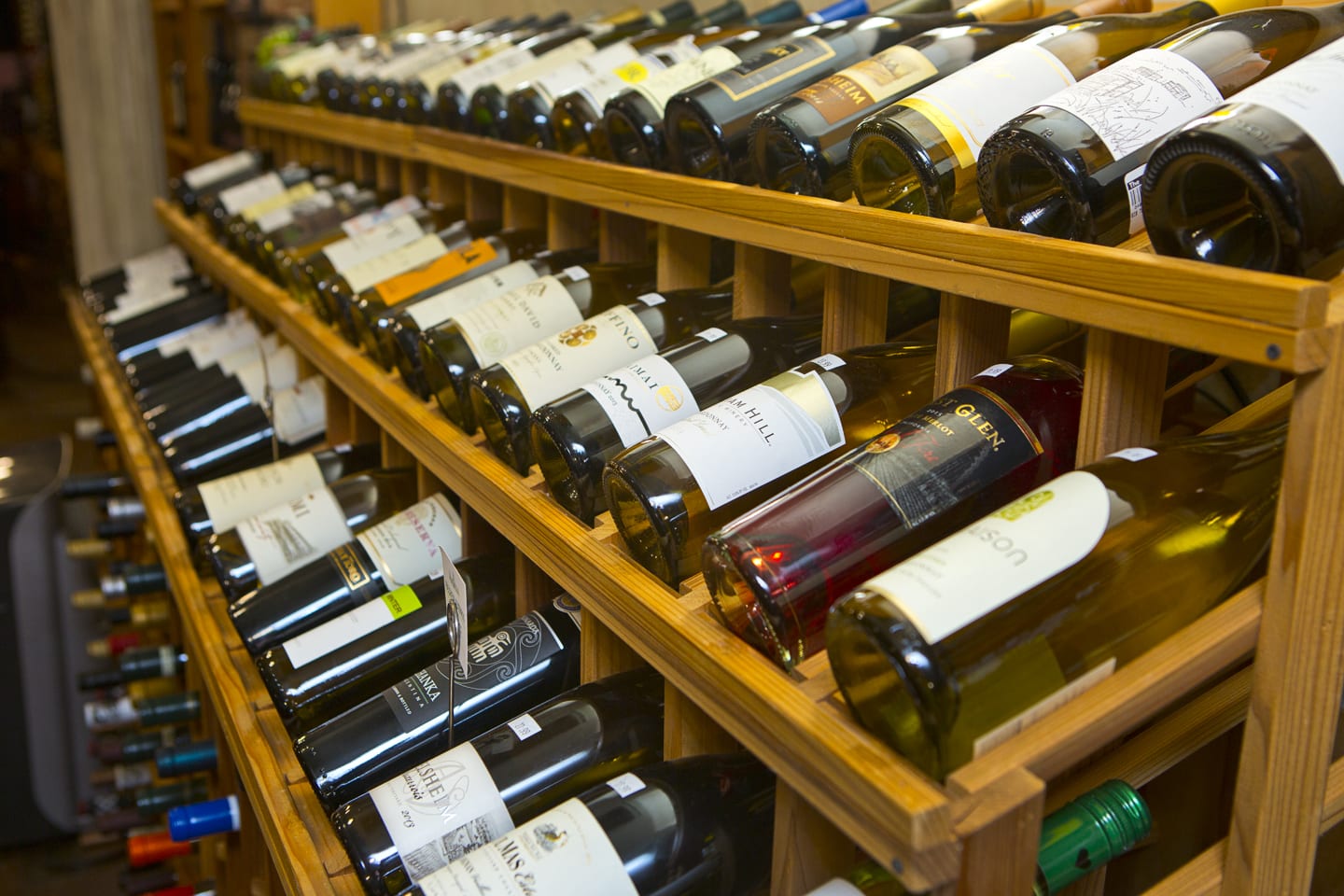 People come to Avalon for the quiet beauty of the Smoky Mountains. But that doesn't mean they want to leave it all behind! And while Asheville and its amenities are close by, Waynesville offers up some quiet luxuries nearer to hand. One visit to The Classic Wineseller and you will know there's more to this area than first meets the eye.
A Wine Lovers Dream
Richard Miller says he got into the wine business "by accident and by mistake" but look around the store he founded in 1997 and you'll see the results of a long-time love affair with fine wines and good food. The Classic Wineseller stocks more than 1,100 wine selections – over 12,000 bottles! – ranging from affordable new world finds to champagne, dessert wines, and many hard to find wines. Bottles are stowed floor to ceiling in wooden racks that wind through an old brick catacomb you enter from Church Street.
You should check out their special nook where they cellar deep selections of aged Grand Cru Bordeaux and first-growth Sauternes, vintage ports, madeiras and other hard to find specialties. Around the corner is another cove harboring highly-allocated, limited-bottling California varietals. Discover gems like Stag's Leap York Creek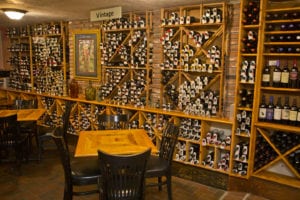 Petite Sirah 1999 and Heitz Cellar Martha's Vineyard Cabernet Sauvignon 1999 or 2003.
More Than A Tasting Room
On weekends, The Classic Wineseller becomes a restaurant. You'll enjoy charcuterie, tapas, and entrees with European flair, often accompanied by live music in a cabaret style. The menu is designed to pair well with a range of wines. You can choose to drink by the glass or pick one of the astonishingly affordable bottles from the list. Wineseller team member Trish Laws likes to remind patrons they can purchase any bottle in the store to accompany their meal for a nominal service charge ($7). So, if you're feeling the moment or having a celebration, have Trish decant a 2006 Petrus for you, or maybe pop the cork on a magnum of Louis Roederer.
The Classic Wineseller hosts wine-tastings throughout the year, often including a visiting wine-maker to talk about their craft. Coming this Spring and summer Richard and Trish are offering classes on Zinfandel and its permutations as Primitivo (Italy) and Crljenak Kastelanski/Tribidrag (Croatia) and a three-part series on the wines of Italy. Learn More at The Classic Wineseller.
The Classic Wineseller
Retail Hours: Tuesday – Saturday 11am to 6pm
Winter Restaurant Hours: Friday & Saturday 4pm to 9pm
Summer Restaurant Hours: Tuesday – Saturday 4pm to 9pm
Post courtesy of Scott Campbell of Wild Craft Media, Asheville, NC