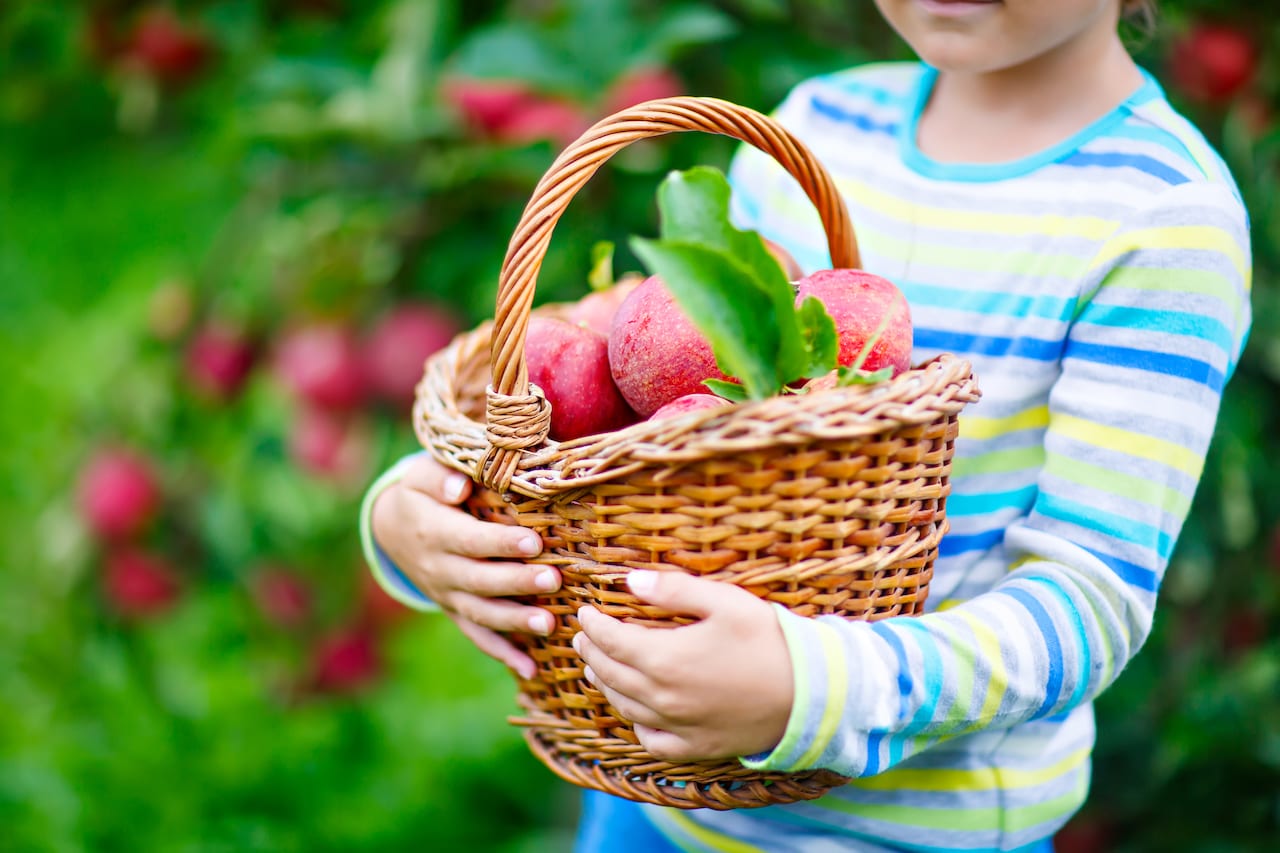 Every Labor Day weekend farmers from across the state of North Carolina come together to celebrate the NC Apple Festival in Hendersonville, NC. The Festival, a four-day-long celebration, honors the crops of farmers that make North Carolina the 7th largest Apple producing state in the nation.
The festival features events that are fun for the whole family. Let apple growers take your taste buds on a tour of more than 20 types of apples grown locally in North Carolina. Below are a few of the attractions that make the North Carolina Apple Festival so special. 
Street Fair
Take a stroll down main street with 9 blocks of over 200 vendors and 15 Apple farms offering food, games, arts, and crafts as well as live music for the whole family. 
King Apple Parade
Watch the march through main street with a procession of bands, large floats, antique cars, and groups from all around Henderson county.
Kiddie Carnival
The festival features activities for the whole family including a section called the Family Fun Zone and a day featuring a kiddie carnival! Enjoy fair games, rides, and large inflatables sure to bring a smile to the apple of your eye.
Scrumptious Food
These vendors bring together everything Apple in a variety of choices sure to make your mouth water. Take a bite of a crisp Caramel Apple, grab a slice of a fried apple pie, or find a warm Apple donut that will melt in your mouth and bless your heart. Wash it all down with a glass of some of the best local cider you have ever had.
Apple Recipe Contest
Think your family has the best apple pie? Prove it. See how your recipe stacks up! Can't cook? That's okay! Come see the awards ceremony and maybe try a few of the winners or even one or two honorable mentions. 
Performance Artists
Come see a large selection of performing artists each day of the festival. Featuring community bands and music groups playing country, folk, blues, soul, classic rock and party music for everyone to enjoy. The festival will also host professional cloggers and square dancers. You are sure to be amazed by Carolina talent.
These are only a few of the events slated for the four-day-long festival. Take a look at the full schedule for the NC Apple festival for times and dates. The festival is free for anyone to attend, but vendor merchandise and games are not included. Whatever event you decide to attend, make sure to make plenty of room in your car for apples and recipes to take home! 
Celebrate the harvest with the apple farmers in Hendersonville, NC. With professional vendors and small-town spirit, Hendersonville will make any festival-goer feel like they are coming home. 
Can't make it to the festival this year? Here are our favorite places to pick apples in Western NC throughout the fall.
Only an hour's drive from the NC Apple Festival, Avalon mountain community is ideally located for events in western North Carolina. Follow our blog and stay up to date on activities around the community.