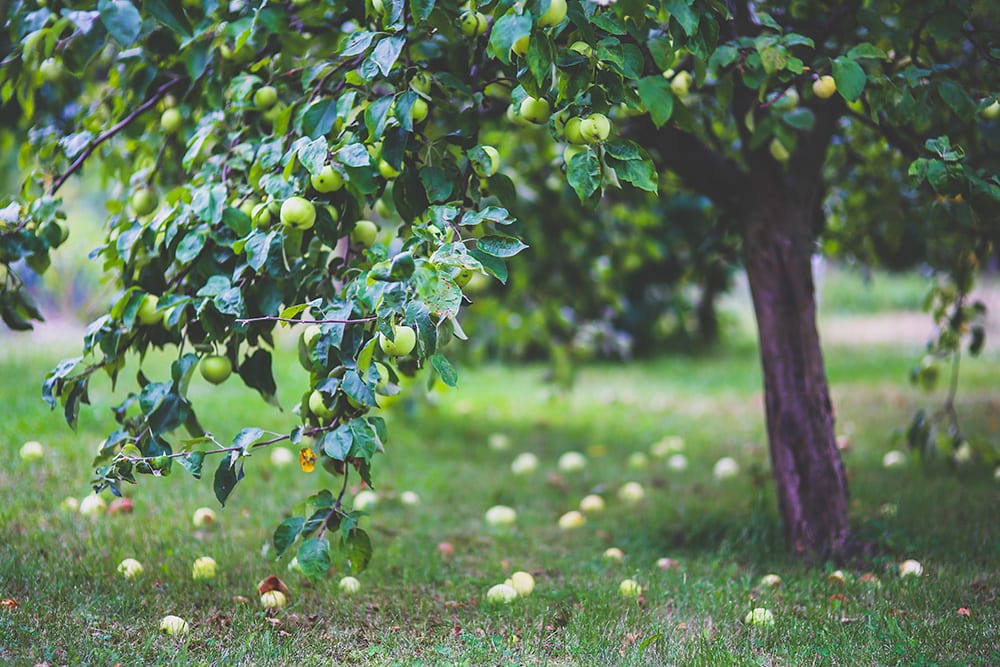 Western North Carolina is filled with some great small towns that are full of character and charm. One of these places, that you should really plan a visit to, is Hendersonville.  There is so much to see and do there, and it is only a short drive from Avalon Mountain Community.
There is something for everyone to enjoy in Hendersonville, NC.  Apples, sharks, Geodes and more can be found in this fascinating mountain town. Spending the day here is easy! Here are some of our favorite things to do when visiting Hendersonville.
Apples Abound!
Henderson County is NC's apple orchard! The most apple orchards in the state are found right in this county. There are several apple farms to visit where you can pick your own farm fresh apples and other fall produce. A few of the more popular orchards are:
Justus Orchard
Sky Top Orchard
Stepps Hillcrest Orchard
For more great places to pick apples in Hendersonville check out our previous post Apple Picking in Western North Carolina.
Airplanes, Geodes, and Sharks! Oh My!
Yes, you can see and touch vintage airplanes, crack your own Geodes, and see a shark nursery all in Hendersonville, NC!
Mineral and Lapidary Museum: Located at 400 N. Main Street is this "gem" of a museum. Admission is free Wednesdays – Fridays from 1pm to 5pm and Saturdays from 11am to 5pm. The museum focuses on geology and paleontology and is filled with displays you won't see anywhere else in Western NC. There are fossils, gemstones, a fluorescent mineral display, a meteorite, and Geodes. You can even crack your own Geode!
Team ECCO Aquarium and Shark Labs: This is the 1st inland aquarium in the state, and it is a NC Environmental Education Site. Located at 511 N. Main Street, this aquarium was opened in 2001 to teach about ocean life and to bring the ocean to WNC. There is a 2,000 gallon shark study tank, with a shark hatching and developmental study of baby and young sharks.  The aquarium also houses tropical ocean fish, a variety of turtles, and other reptiles. There are even daily shark, stingray, and reptile feedings you can view. It is open Wednesdays – Saturdays from 1pm to 5pm. Admission is $5 for ages 5 to adult, $4 for ages 2 to 4, and free for kids 2 and under.
Western North Carolina Air Museum: This museum has a collection of historic planes from the 1910s – 1980s that you can get close up views of and even touch. There are volunteer pilots on duty to answer all your questions, too. Displays and photos of historic planes, pilots, engines, and more are also open to the public. Admission is free, and the museum is open Wednesdays, Saturdays, and Sundays from 12pm to 5pm. It is located at 1340 Gilbert Street in Hendersonville.
The Heart of the City
Downtown, on and around Main Street, is the heart of Hendersonville. Hendersonville's Main Street is the 2nd largest in Western North Carolina and has a really cool atmosphere! The street is lined with trees and flowers, making it simply picturesque. There are benches to sit and enjoy the scene or you can take a leisurely stroll. You will find all kinds of restaurants, art galleries, and local shops. Beautiful, grand historic homes and Henderson County's Heritage Museum, which is located in the courthouse and has free admission, are all located downtown, as well. Be on the look-out for Hendersonville's famous painted bear statue as you take in the sites!
Farm and Garden
When you visit Hendersonville, make time to visit Johnson Farm and Bullington Gardens. These places are treasures.
Johnson Farm: This farm is a living history and lets you step back in time as you tour the 1880s authentic farm house, complete with furnishings of the time period.  It is on the National Register of Historic Places and guided tours are open to the public Tuesdays – Fridays, from September through May, for $5. You may also visit the on-site Barnloft Museum, 10 historic buildings, see the farm animals, and walk the nature trails. It is located at 3346 Haywood Road, in Hendersonville.
Bullington Gardens: Every season of the year, something beautiful is in bloom at Bullington Gardens. Located at 95 Upper Red Oak Trail, this is the perfect spot to slow down, take a stroll, and breathe in all the wonders of nature. There are several different gardens here that display native plants of WNC, such as Carolina lilies, azaleas, rhododendrons, dahlias, and much more. You will see birds, butterflies, and other garden wildlife while visiting, if you're looking. There is a nature trail, 2 greenhouses, a pavilion, an amphitheater, and a gazebo to also enjoy while in the garden.
As you can see, Hendersonville, NC has a lot to offer and is a great place to explore.  Spend the day discovering all the small town charm and wonder it has to share. Once you visit, you'll be back again and again!