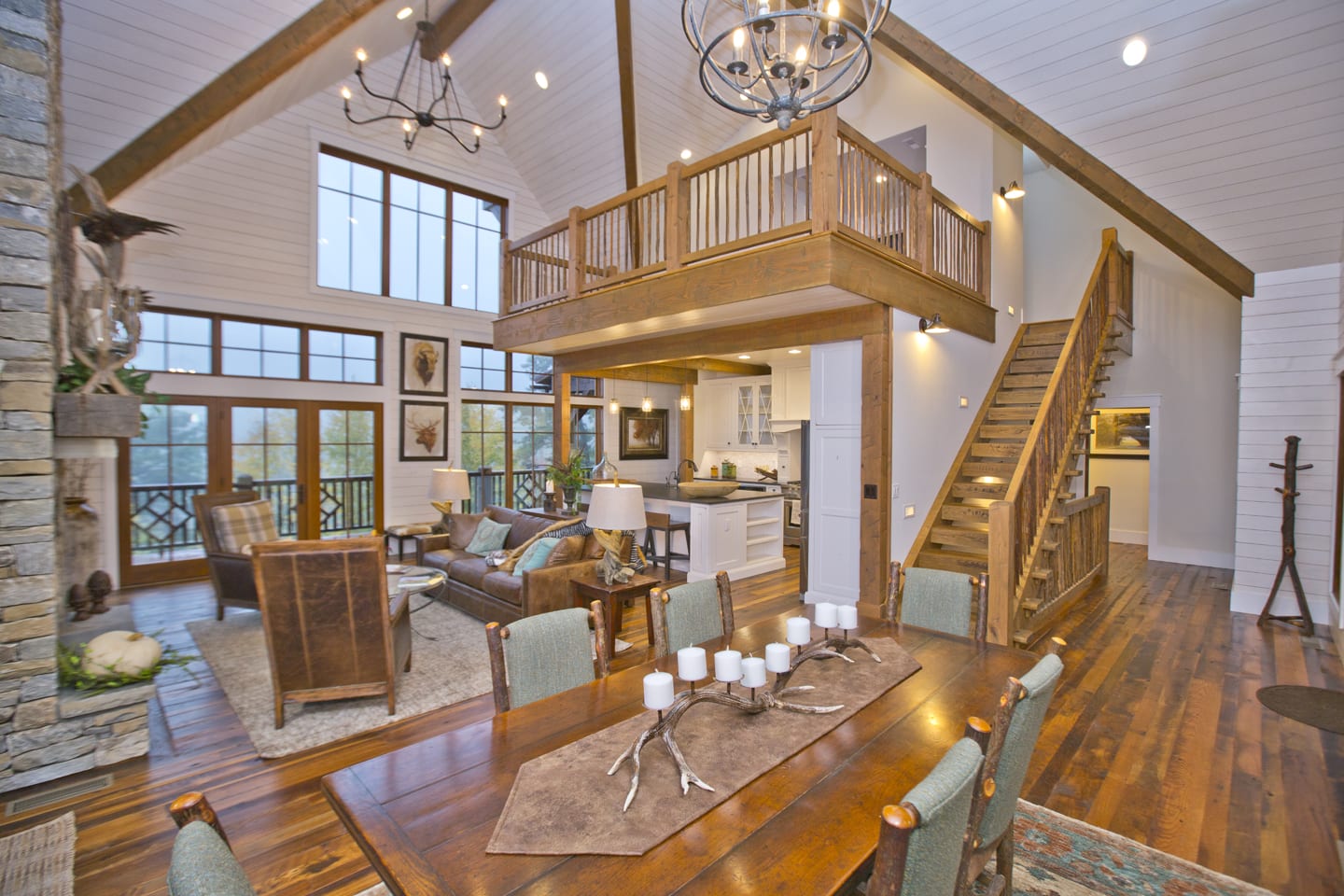 Building a house is a daunting task no matter where you live, but it is especially intimidating when building a mountain home. It is crucial to find a good home builder. Your mountain house has to be built the right way for safety and soundness. Never fear! There are some simple ways to find the right builder for your needs.
Choose a Builder Who Knows the Area Well
Once you know where you want to build your house, contact the Better Business Bureau and Builder Associations in the area for a list of local builders. It is really important to choose a builder who knows the area well and has built houses in the mountains. I cannot stress enough how vital it is to choose someone who understands the special needs in constructing a mountain home. Construction here is very different from other places, due to steep slopes, terrain, and weather conditions.
Visit Other Houses They Have Built
Once you have names and contact information for a few local builders, it is time to narrow down your builder choices. Visit other houses they have built. Look at the workmanship and see if the builder does quality work. Ask for references from the builders and talk to previous clients. Take the time to really study the builders' previous mountain homes and ask those that used them specific questions, such as the ones that follow:
Was the builder easy to work with?
Did the builder do what he said he would do?
Did the builder really listen to the clients and stick to their wishes?
Was the builder up front and honest?
Did the builder stick to the estimated budget, or were there lots of "surprise" extra costs?
Was the house finished in the time frame given?
Ask for a Detailed Construction Plan
Before you make the final builder choice, make an appointment to talk to several local builders. Tell them exactly what you want. Be sure to ask for a detailed, written construction plan that includes a timeline and total costs! Ask for specifics, not vague answers or the run around. Some items to include follow:
What building materials will be needed and how much?
How much will materials cost?
What businesses do you work with for supplies?
What businesses or professionals do you use for subcontract work? (Skilled crafts people who do cabinets, flooring, plumbing, electrical, HVAC, etc.)
How much will labor cost?
What is the timetable from beginning to final construction? (Keep in mind that weather and availability of materials will affect this plan. No builder can give you guaranteed completion dates but a good one should be able to give you a very decent estimate of how long the process should take.)
After you get the above information, comparison shop. This is a big project to undertake, so evaluate costs with other builders. You want the best work for the best price.
Take Time to Research Your Top Choice Builder
When you have the builder you think you want to go with, check with the Better Business Bureau and Builder Associations again, to see if there are complaints or violations against the builder. This is a significant step that you should never skip! You do not want any unexpected issues to arise once you have signed a contract with a builder or construction on your house starts. Take time before choosing your builder to find out as much information as possible.
Be Sure Your Builder Is Easy To Communicate With
One last thing to do before making the final builder decision is to get a feel for what it will be like to work with him or her. Talk to the builder and be sure you are on the same page. Is the builder easy to communicate with? You will be working with this person for months to construct your house. You want someone who is honest, upfront, and gives you accurate information. Consider the following questions:
Does he or she really listen to you?
Does he or she take the time to explain things to you and answer your questions?
Are your wants and concerns taken seriously?
Are all costs and expenses told to you before decisions are made?
If something unexpected happens, will you be told about it or asked what your preferences are for alternatives, or will your builder make those decisions and changes without your consent?
An Alternative to Choosing a Builder
If the process of finding a builder for your mountain home seems overwhelming to you, you might want to look into a mountain community, especially one that is newer or just starting up. Mountain communities will have model home designs and connections to builders who specialize in constructing mountain houses. The community developers also can answer any questions you may have about the building process.
A lot depends on finding the right builder. You want someone who is experienced with building a mountain house, knows what he or she is doing with the topography, does good work, and is trustworthy! A local builder who knows the area and has experience building a mountain home is always best.