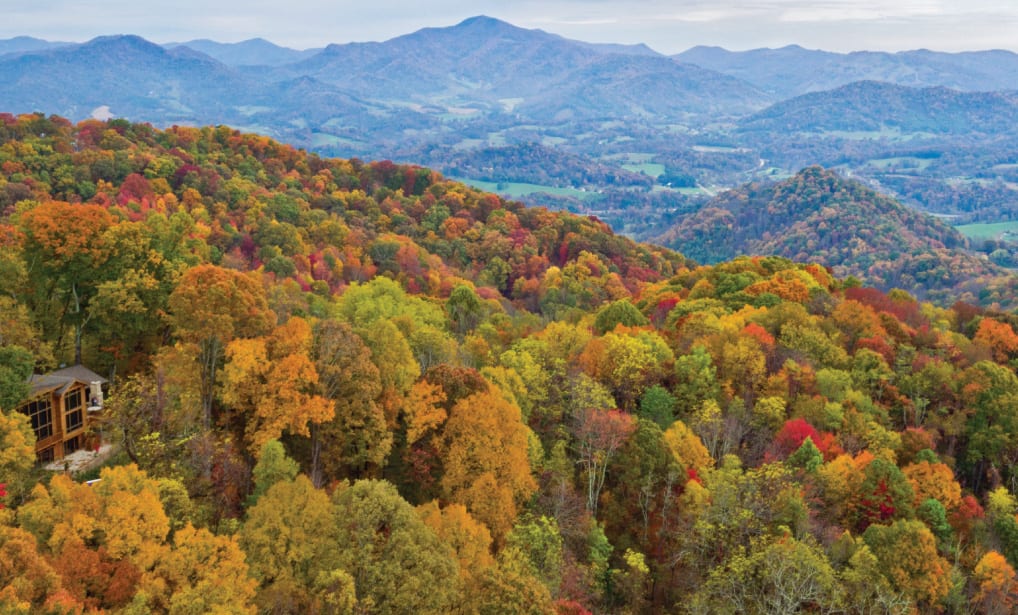 Updated for Fall 2019
If you have never experienced fall in Western North Carolina mountains, you are in for a treat! This season is full of color, crisp, cool weather, and there are so many wonderful Fall Festivals in Western North Carolina. Fall is one more reason to love living in Avalon. You are so close to many great fall mountain traditions.
Asheville Greek Festival:
This festival is September 27-29, 2019 at Holy Trinity Greek Orthodox Church (227 Cumberland Ave., Asheville). The festivities last the entire weekend: Friday and Saturday from 11am to 5pm and Sunday from 11am to 4pm. There will be Greek folk dancing, crafts, cooking classes, and Greek food, just to name some of the authentic cultural activities you will experience.
Nantahala Guest Appreciation Festival:
This festival is also September 27-29, 2019. The fun is all weekend from 8am to 9pm, at the Nantahala Outdoor Center in Bryson City, NC. There will be so many great activities to choose from, such as rafting, zip lining, bike trails, and more. Kid friendly activities, such as a bounce house, face painting, games, and more make it an event the entire family will enjoy. There will also be live music, dancing, crafts, and vendors. Take note of the huge low price used outdoor gear sale that will happen during the weekend!
Smoky Mountain Fly Fishing Festival:
The festival is on October 12, 2019, at the Nantahala BrewPub in Bryson City, from 9am to 5pm. If you love fly fishing or just want to learn more, this is the place to be. There will be fly fishing equipment displays and demonstrations, as well as a casting clinic. You can buy apparel and accessories and even see vendors with 2019 product lines.
Asheville Oktoberfest:
In downtown Asheville, at Pack Square Park, the Oktoberfest will take place on October 5, 2019, from 1pm to 6pm. You will be able to sample the best local beers and some wines! There will also be Bavarian and German inspired food favorites, such as bratwursts, pretzels, and more! To attend, you must be 21 years or older and purchase tickets, which sell out fast! With your ticket, you will get 2 oz. samples of dinks and a stein tasting glass. While here, you will also have live entertainment, activities, and games. Don't miss out, get your Oktoberfest tickets here ahead of time.
Asheville Art in the Park:
This art market is on October 5, 12, and 19, 2019 from 10am to 5pm, in Park Square, Asheville. Artists from the area, who are nationally known, will have exhibits. You will be able to see and buy beautiful, handcrafted art, glass, ceramics, woodwork, jewelry, and metal work. It is a great way to spend a Saturday and enjoy gorgeous artwork, outdoors.
Church Street Art and Craft Show:
This fun show is on October 12, 2019 in downtown Waynesville, NC, on Main Street. Some of the best art of the region, such as watercolors, quilts, jewelry, pottery, candles, and so much more will be on display.  Great activities, like live demonstrations, mountain music, clogging, and Scottish pipes will be taking place, too.
Fall Leaves on the Blue Ridge Parkway:
Witnessing the leaves turn from green to gold, orange, and red is by far the most beautiful mountain site to see! It is an absolute must on the fall to do activity list! The Blue Ridge Parkway is a great place to experience this break taking event! The leaves usually start to change colors in mid to late October. The leaves change color at the highest elevations first and work their way down to the lower elevations. There is no one good spot to go to in order to see the leaves at their peak. The best way to see all there is to see is to drive a while on the parkway and take in different elevations. Enjoy the drive, breath in the mountain air, and just take your time! Be sure to bring a camera, too!
Apple Harvest Festival:
This festival is also in downtown Waynesville. It is on October 19, 2019 from 10am to 5pm. "The Apple Harvest Festival is known as one of the 10 Best Fall Festivals in the Nation" (haywoodchamber.com). There will be crafts, exhibits, live music and dancing, games, art, and food. You will be able to buy local apples, pies, cider, and more!
Lake Lure Arts and Crafts Festival:
The festival is on beautiful Lake Lure, where you can enjoy stunning lake and mountain views. It is on October 19 – 20, 2017. Observe paintings, pottery, woodwork, photography, leather work, crochet, and knitting, to name a few. There will be live acoustic and string music, dancing, and singers. For the kids, there will be face painting and mini golf. And, what would a festival be without food? Enjoy BBQ, ribs, burgers, hotdogs, chili, ice cream, kettle corn, pies, etc.!   
Apple Picking:
This is a great family friendly activity to delight in from September through October! For all the information on some great orchards close to Avalon, please, read our previous blog post Apple Picking in Western North Carolina!
Go ahead and start planning your fall season in Western NC! All of the fun activities and beauty of fall will make you appreciate the mountains even more.  It is a magical place to live!