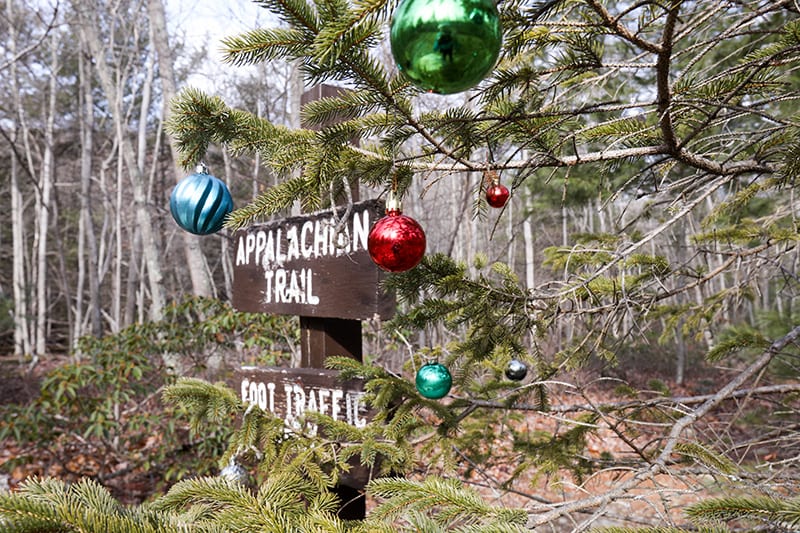 There are so many things to do in Western North Carolina during the holidays! Some of these events happen in late November through early December. Our Christmas Holiday Event Guide will ensure you don't miss out on the best of Asheville, Waynesville or Bryson City this holiday season.  
The National Gingerbread House Competition at the Omni Grove Park Inn
This national competition receives lots of media attention and showcases magnificent gingerbread houses that are like nothing you have ever seen! Words cannot do these houses justice; you simply have to see them!  This year is the 25th annual event.  Winners of the competition will be on display starting on November 26, 2017.  There is a parking fee of $20 per car, and half of all profits go directly to local non-profit charities, such as United Way of Asheville and Buncombe County and Meals on Wheels, among others. 
Waynesville Christmas Parade
The annual event is a great way to kick off your holiday season! This year's parade theme is "Christmas Smokies Style", and the parade will include over 120 illuminated entries, marching bands, dances, Santa, and more!  The parade will be held on Monday, December 4, at 6pm, on Main Street.
The Polar Express Train Ride
The Great Smokey Mountain Railroad hosts this annual event, which runs from mid-November – December. This event is very popular and sells out, so make plans to go sooner rather than later in the holiday season! If you love The Polar Express book and film, you will love this special train ride through the mountains! The 1 ¼ hour round trip ride departs from the Bryson City Depot. You can experience the story in a whole new way by being on the train. Guests will hear the story, listen to the movie soundtrack, have hot cocoa and treats, and more! The train even stops in the "North Pole" to pick up Santa!  
Don't miss out, buy your Polar Express tickets ahead of time.
Appalachian Christmas at Lake Junaluska

  
This weekend long festival will put you in the Christmas spirit! This year's events are from December 7 – 10, and there is a little something for everyone. There is food, local artistry, live music, and more.  Some of the highlights for the weekend are listed below:
Handel's Messiah – December 8, 2017 at 7:30pm, in Stuart Auditorium
Appalachian Christmas Craft Show – December 9, 2017 from 9am to 4pm in Harrell Center
The Cockman Family Concert – This local, famed group of bluegrass gospel singers will perform on December 9, 2017, at 2pm, in Stuart Auditorium.
Appalachian Christmas Worship Service – This Advent worship service will be held on December 9, 2017, at 9:30am, in Memorial Chapel.

   
For more information and tickets to any of the above events, go to LakeJunaluska.com.
Montford Holiday Home Tour
The Montford District is one of Asheville's most historic neighborhoods with homes dating back to the 1800's. For the holidays, the houses are decorated beautifully and are open to tour. The 22nd annual Montford Holiday Homes Tour will be on December 9, 2017, from 1pm to 5pm. It is a self-guided tour, so you may view each unique, beautiful house at your own pace and take a look at what Christmas was like in the past. With your ticket purchase, you will receive a full color holiday tour booklet, which has photos and historic information about each home. Funds from ticket sells go to local charities, too.
You can buy your Montford Holiday Home Tour Tickets now.
A Night Before Christmas
This is a great holiday event for the entire family that will be in downtown Waynesville, on December 9, 2017 from 6 – 9 pm. You can enjoy live music, caroling, Christmas lights, the Bethlehem Market, a live Nativity, old fashioned wagon rides, and more. Santa will be there, too!
As you can see, there is a lot of holiday spirit in Western North Carolina. From late November to the start of the New Year, there are a number of fantastic things to do, to celebrate the season. In fact, there are so many special holiday happenings in Western North Carolina that I had to divide the list into more than one blog post! Read part two here: Best Christmas Light Displays in Western North Carolina.