Today, all of my real estate customers searching for luxury homes in the North Carolina mountains ask for these two things; 1) a Location offering a close, easy connection to town 2) a Smaller home built with large home features. Luxury home buying is changing.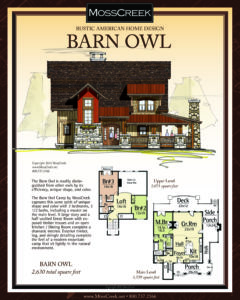 Buyers Want Homes That Are An Extension To Their Lifestyle
Now more than ever, convenience to town is a must for people on the move. For many their personal comfort and peace of mind comes from town. They desire a sense of community, town utilities and services, shopping, dining, healthcare and recreation. They want well maintained roadways and easy access highways, interstates and airports. In Western NC the ancient mountain topography sets the pace for life. Here a property's desirability and value is definitely all about….location, location, location!
A BIG house? For most buyers the answer is no. They no longer need or want a big home. Already done that. They're downsizing. Buying or building less square footage in a NEW home. But there's a twist. These buyers insist their small home include the upgraded specifications and custom details they enjoy in their large homes. These features are readily available from large home contractors, but typically get left out by the smaller home builders. Not anymore! Our top local home designers and builders heard these request too. Reduce the size, but keep all the good stuff.
If location and a smaller home with BIG features is on your checklist, consider Avalon.
We're a short 20 minute drive to Asheville making it the perfect commute length from your mountain home. We've also partnered with top architects and builders to come up with our Cottage Series. These stunning craftsman type homes range from 1,700 SF – 3000 SF and boast many of the custom features you'd expect to find in larger mountain homes.
Learn more about our Cottage Collection here.