We're Proud to Present the Avalon Cottage Collection
These well thought out Cottage plans live large. Designed for those seeking a comfortable and affordable downsize move. Beautiful Arts and Crafts era detailing throughout. Built with 2017 leading edge technology and systems. The Cottage Collection provides buyers affordability and flexibility by offering a greater range of choices for items like; appliances, fixtures, outdoor living areas, flooring, paint and much more.
Explore the craftsmanship of the Pisgah, Laurel, Junaluska, Maggie and the Cataloochee. Each of these homes would work perfectly on our available mountain homesite.
Inspired by these ancient mountains full of storied woodlawn cottages nestled between wild rhododendron and mountain laurel blossoms. Each settlement seemingly rising up from the mountain itself. It's these cottage homes which paint our memories of a tranquil NC mountain lifestyle set against a breathtaking view.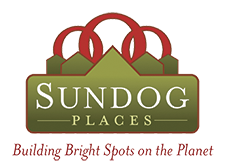 Design exclusively offered by Sundog Places. Renderings are artist's conception and are not intended to show specific detailing. Due to normal construction tolerances, square footage may vary. Model representations and options subject to change without notice.