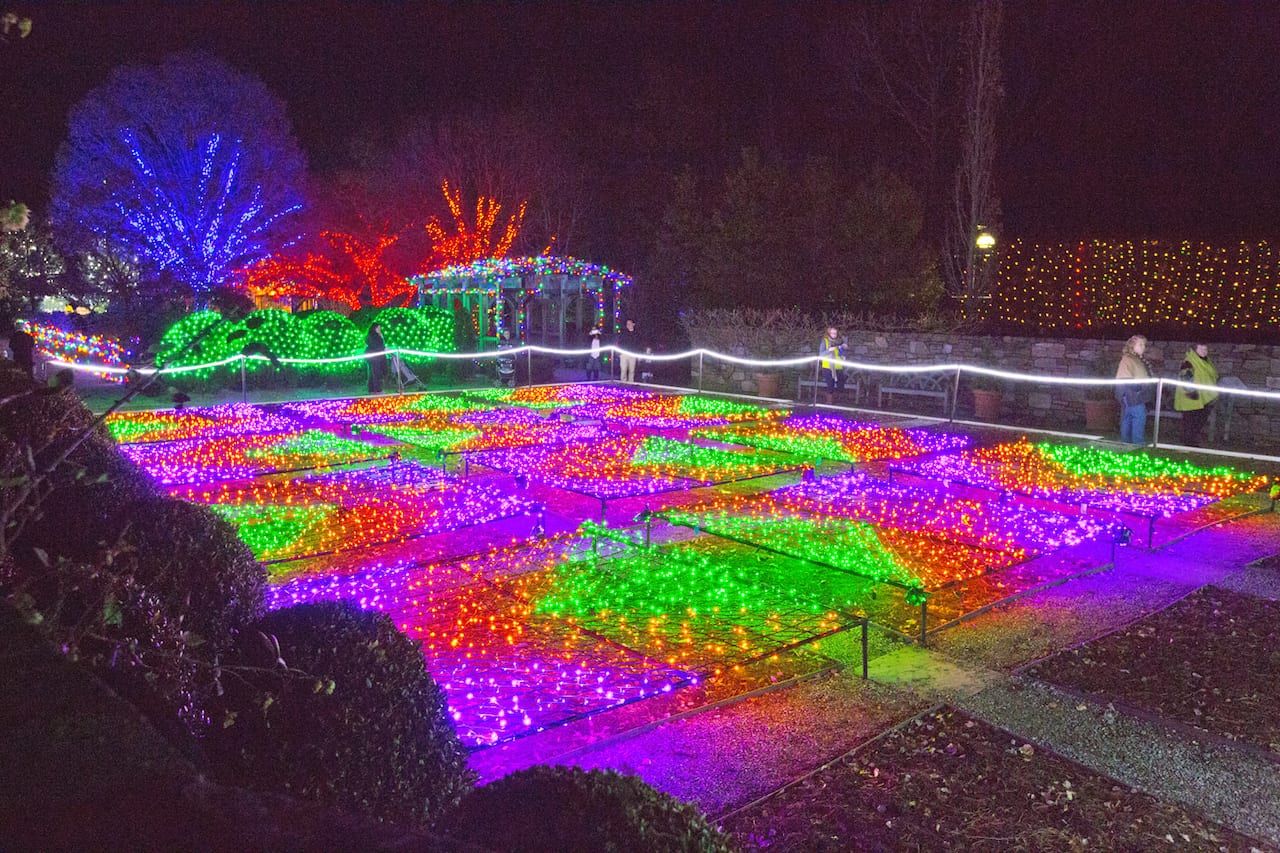 Western North Carolina has a long tradition of unique winter festivals and Christmas parades that are as unique as the cities and towns that hold them. From intriguing arts and breathtaking displays to one of a kind shops, Christmas in Western North Carolina is not to be missed. Here are a few of the Christmas parades and festivals sure to ignite the Christmas spirit in your whole family. 
December 7th, 2019 3 pm to 7:30 pm
Enjoy an evening of Christmas cheer with festive activities for the whole family. Festival-goers can browse unique shops for items on their Christmas list. Children can take free pictures with Santa and enjoy arts and crafts time in the Elf Workshop. Hear the joyful voices of YuleTide carolers or watch the parade go right through downtown. Warm your heart and your belly with a hot cup of cocoa or eggnog with holiday treats from local vendors. Top the night off with the annual tree lighting ceremony that is sure to grow the heart of even the grinch himself. 
November 23, 2019 starting at 11 am 
With a theme of Peace on Earth, this year's Asheville holiday parade is sure to be an event to remember. This parade has been held for over 70 years and is a staple for the Asheville community. Enjoy floats, dances, costumes, and music from groups and organizations all across Western North Carolina. At 6 pm, Pack Square will become its own Christmas village lights display, beginning with the lighting of the tree sure to bring out the childlike wonder in all of us. Hear from this year's Grand Marshall, Miss North Carolina Madeline Delp, and her inspiring story of determination not to be ruled by her disability. 
Friday, November 22, 2019  10am-6pm
Saturday, November 23, 2019  10am-6pm
Sunday, November 24, 2019  11am-5pm
Get the jump on the season of giving with a three-day shopping event at The WNC Agricultural Center. Savor NC wines and holiday treats while you peruse gifts for your family and friends. Purchase hand-crafted holiday décor for your home or workplace and get some tips on decorating from the artisans themselves. Located in Fletcher, Asheville is a short drive from the WNC Agricultural Center so you can get all of your shopping done at once. 
November 29 & 30, 2019 10 am to 5 pm
Held in Ramsey Center on Western Carolina University's campus, this "mountain Christmas" festival seeks to preserve the mountain Christmas experience. Cedar trees, candy sticks, and the sounds and smells of many mountain native's childhoods fill the air. With 100 local vendors, apple cider, and fresh-cut wreaths, this is the perfect mountain themed holiday event for all families. Peruse the vendors while local musicians sing traditional Christmas tunes. 
December 7, 2019 10:30 am to 11:30 am
Hendersonville has a number of Christmas events for everyone to enjoy. From horse and carriage rides to and iceless skating rink, the Christmas parade is only one of their many "Home for the Holiday" events. Relish in seeing the many groups and organization that makes up Hendersonville. The parade will travel down main street for shoppers and parade-goers to look on. 
December 7, 2019 at 2 pm
Grab a drink from the hot cocoa and cider bar and enjoy an afternoon of family fun at Johnson Farm in Hendersonville. Enjoy live music and chorus groups native to the county. See the buildings lit up with Christmas décor, bid on a silent auction, or enjoy a hayride from Santa Clause. 
These are just a few of the winter events available to WNC locals and tourists alike this holiday season. Whether you go for the lights, music, food, or shopping experience, these mountain Christmas events are sure to keep you busy this holiday season. If you are a resident of the Avalon Community, you are a short drive from many of the events on this list. 
*Image credit: Winter Lights at The North Carolina Arboretum, by Chris Cassels