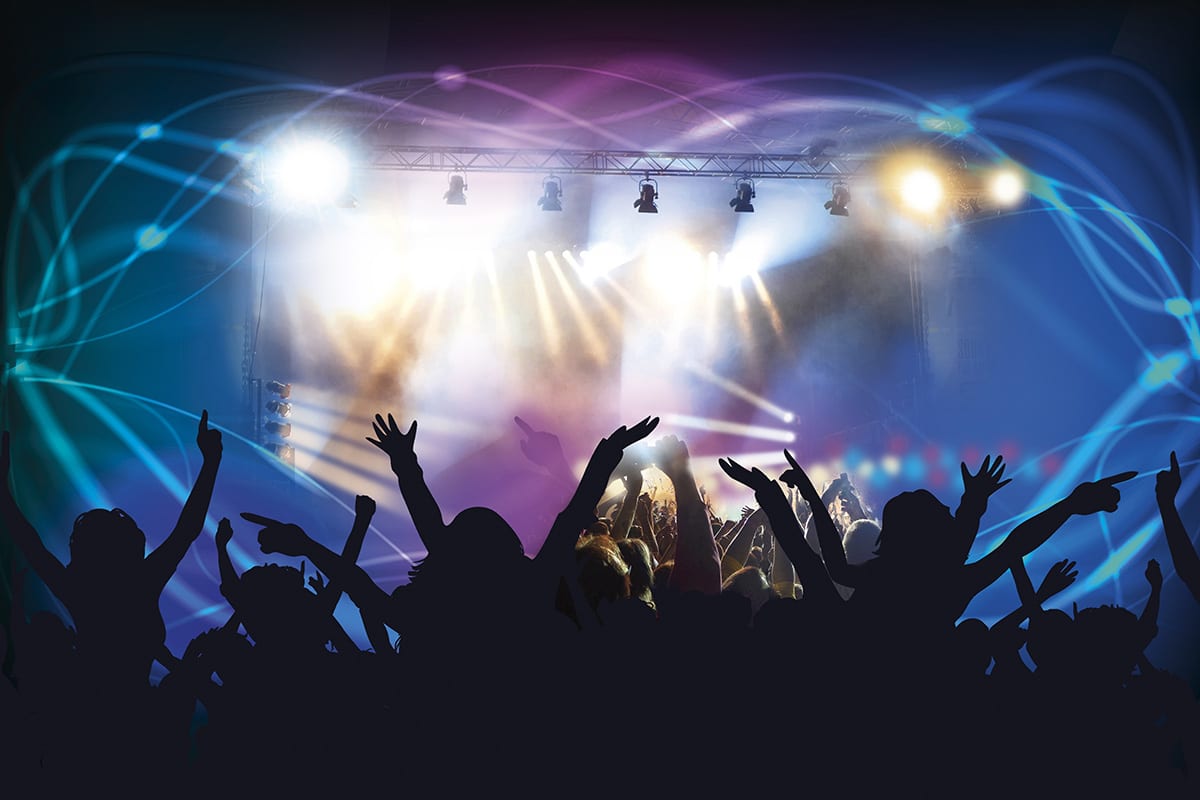 Summer in Asheville, North Carolina means live, outdoor music! There are all kinds of music festivals to enjoy, from bluegrass to contemporary. One of the best parts of the music festivals is that they are laid back, casual events that the entire family can enjoy. There are 3 big summer music festivals in Asheville for all to adore!
Biltmore Concert Series
This year marks the 22nd year of the annual event. The outdoor concert series is on the South Terrace of Biltmore House. The gorgeous Blue Ridge Mountains and America's largest home are your surrounding backdrop. The concerts begin in the evenings, so as a bonus to the breathtaking scenery, you will get to see the sunset, too! Bring a blanket and sit under the stars while you enjoy some great live music.
The Biltmore 2018 Summer Concert Series schedule includes:
Creedence Clearwater Revisited and Night Ranger – August 2 at 730pm
Jay Leno – August 3at 7:30 p.m.
for KING & COUNTRY and Lauren Daigle – August 9 at 730pm
An Evening with Lyle Lovett and his Large Band – August 11 at 730pm
The Temptations and The Four Tops – August 16 at 730pm
You can plan your visit and get tickets at Biltmore.com
LEAF Downtown Festival
LEAF Community Arts is a non-profit organization, and its mission is to honor and unify diverse people and to represent all ethnicities and cultures through the arts. This year is the 4th annual event in Asheville. The festival is free and runs from August 3 -4, 2018 at Pack Square Park, in downtown Asheville. Local, regional, and national musicians, such as Maceo Parker, Grandmaster Flash, and many more will play on 3 different performance stages.
There are also immersive cultural art performances, art, workshops, and food. Family Adventure Across the Park will have fun things for the kids to enjoy, such as costume tents, face painting, jugglers, puppets, and more! Visit LEAF to see the full lineup of performers and to find out more information.
Shindig on the Green
This popular summer music festival will celebrate its 52nd season in Asheville this year. The Asheville Independent voted it as the #1 local outdoor concert. The mission of this concert series is to preserve traditional music of the Southern Appalachia, and blue grass and old time string bands are a big part of the show! Clog dancers and storytellers also perform. The event is free, so bring a blanket or lounge chairs to sit on, and come enjoy the music.
The show is in downtown Asheville, at Park Square Park, on Bascom Lamar Lunford Stage. Performances are from 7pm to 10pm on July 14th and 21st; August 11, 18, and 25th; and September 1, 2018.  Okie Dokies Smokehouse and The Hop Ice Cream Café sell food during the concerts. People are encouraged to bring their own instruments to participate in an audience jam session, as well.  For more information, please, go to the Folk Heritage website.
Asheville, North Carolina is the place to be this summer for fun outdoor concerts! The relaxed atmosphere makes it a nice way to spend an evening with the family and appreciate some really good music. Go to one music festival or try all 3! Summer is the perfect time to spend lazy evenings under the stars listening to your jam!
(As a side note, Waynesville, North Carolina, which is where Avalon Mountain Community is located, hosts an international music festival, as well called Folkmoot USA. This year's 10 day celebration will be July 19 – 29, 2018.)