The serene setting of the Avalon area creates the perfect backdrop for a weekend of romance, from enjoying quaint bed and breakfast escapes to relaxing at wineries and so much more. With breathtaking views of the Blue Ridge and Smoky Mountains surrounding us, plus stunning natural amenities and endless ways to unwind, WNC is the dream destination for couples looking for a romantic getaway. Best of all, fall is the perfect time for a mild mountain escape as it cools to ultra-comfortable temperatures. 
This month, we're sharing our top spots for relaxing, rekindling, and romancing around WNC.
Unwind at a Resort
Just a 40-minute drive from Avalon sits the expansive local resort, The Swag. This elegant, rustic country lodge backs right up to the famed Smoky Mountain National Park. The historic hideaway is the ultimate in luxury, offering guests intimate retreats with fully stocked rooms, incredible views of the Cataloochee ski area, and adventure-filled experiences. From The Swag Spa and peaceful picnics to hiking and wine tasting, this renowned mountaintop property is a one-of-a-kind romantic escape. Be sure to book your room in advance, as this idyllic Waynesville retreat books very quickly.
Listed on the National Register of Historic Places, Oak Hill on Love Lane Bed and Breakfast Inn is the quaint escape couples are craving. Nestled in the Smoky Mountains overlooking Waynesville, this charming inn just a 20-minute drive from Avalon offers an array of unique rooms and suites perfect for your romantic retreat. Enjoy a fresh locally sourced breakfast, and enhance your stay with a massage, private dinner, or local tour. Check availability here.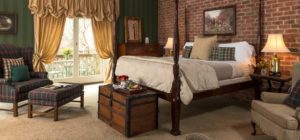 Another standout on the list of luxury bed and breakfasts in the Avalon area is The Yellow House on Plott Creek Road, a short 20-minute drive from our community. This romantic Waynesville inn is perched on a hilltop overlooking the majestic Blue Ridge Mountains and has been part of the WNC landscape for over a century. Share a picnic by the waterfall, walk through the immaculate garden, or relax by the soothing mountain streams. Choose from an array of stunning suites and enjoy exploring this lush 5-acre property.
Relax at a Local Winery
Sit back and sip on award-winning wines at one of WNC's most popular wine destinations, Biltmore Winery. Just a 40-minute drive from Avalon, the Biltmore Estate is situated in the Blue Ridge Mountains of Asheville and features handcrafted wine and locally-made bites. A staple of the famed Biltmore Estate since the 1970s, the winery offers sweeping views, tours, and more ways to unwind with your new favorite wines.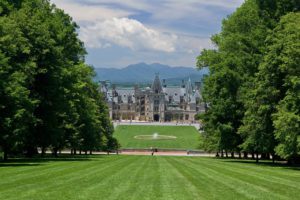 In addition to the winery, The Biltmore Estate offers an array of ways to stay and play, including Village Hotel where you can take in breathtaking views of the sprawling 8,000 acre Biltmore backyard. Go on a romantic hike, horseback ride, embark on an exciting Land Rover off-roading adventure, or walk through the meticulously preserved forests and gardens.  
For more award-winning wines, venture to the majestic Maggie Valley's BC Winery, just under a 20-minute drive from Avalon. This unique local winery utilizes vineyards from around the world to craft their own reds, whites, and specialty dessert wines. Book your private tasting and be sure to keep an eye on their special events for a fun-filled, relaxing afternoon in the beautiful Smoky Mountains.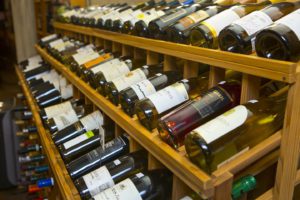 Less than an hour's drive from our mountain paradise is the quaint city of Hendersonville. Here, you'll find Burntshirt Vineyards, a local family-owned winery. Stop by the winery and tasting room for a tour as you take in the beauty of the Blue Ridge Mountains, complete with 30 acres of vineyard views. Don't miss their exclusive barrel room that mimics a "wine cave" found in European wineries and chateaus. 
Embark on a Unique Couple's Adventure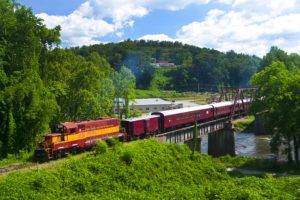 Take in the beauty of WNC on a scenic train ride through The Great Smoky Mountains. Choose open-air vintage cars, fine dining options, or climate-controlled cars for your perfect experience. You'll take in views of the Nantahala and Tuckasegee Rivers and valleys on this relaxing trek. Rides depart from Bryson City, just about an hour's drive from Avalon.
About a 40-minute drive from Avalon sits Asheville, a lively city brimming with arts, culture, and entertainment. Enjoy a unique spa day in a salt cave right in the heart of downtown Asheville, where you'll relax and recharge in a zero gravity chair surrounded by 20 tons of pure pink salt. This therapeutic experience is designed to calm and reset your body in a deeply soothing environment. Explore their couples massage option for ultimate relaxation!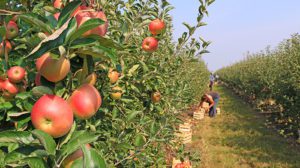 A 1.5 hour drive from Avalon is The Orchard at Altapass, situated in the beautiful Blue Ridge Mountains. This historic 100-year-old farm offers amazing ways to unwind from the hustle and bustle of daily life, including apple picking, live music, dancing, bird watching, and peaceful walking trails. Come for a romantic day trip and experience a real-life fairytale setting on this serene sprawling farm.
Experience Avalon's Ambiance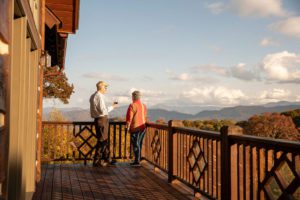 Your romantic retreat in WNC wouldn't be complete without experiencing our mountain escape for yourself. Conveniently situated in the middle of everything this stunning area has to offer, our community's central location means a romantic getaway is always an option. Come view our array of unique homesites and take in the stunning views of nearby National Parks, opt for an adventure-filled bike ride, or enjoy a peaceful walk on our majestic mountaintop. 
Schedule your tour and discover a romantic escape right here at Avalon.