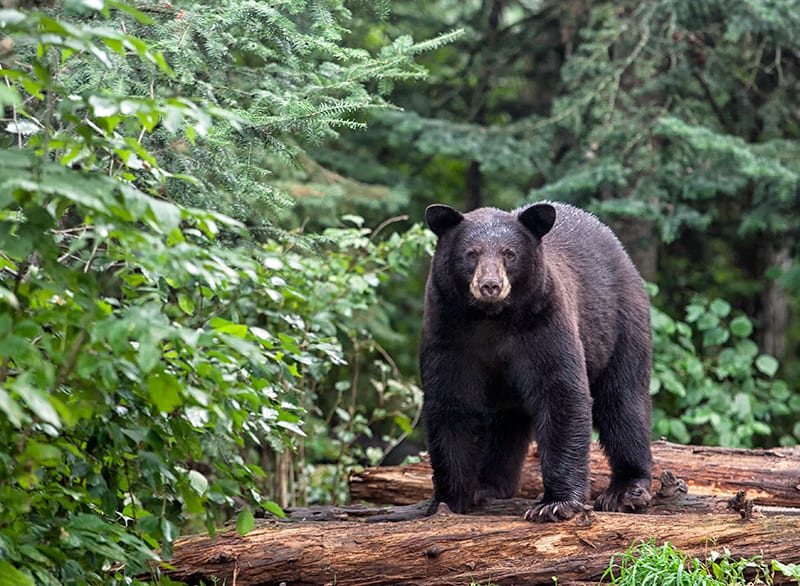 The Western North Carolina Nature Center is so much fun to visit! It is located in Asheville, and living in Avalon puts you so close to this great spot! The Nature Center has over 150 species of animals and 43 acres of Southern Appalachian habitat.  Since 2013, it has been voted as the #1 day trip for kids in Western NC, as well as other accolades!
The Wildlife Center has one of the largest collections of Southern Appalachian animals in the country.
There are animals here that are permanent residents, due to injuries and imprinting with humans, which cannot survive in the wild. The Wildlife Center also works to release the animals that can survive in the wild back into their natural environments, and to repopulate species that were once populous in the region. There are many award winning exhibits to see and so much to learn at the Nature Center!  Just a few of the many wonderful exhibits include:
Appalachian Station – This exhibit is indoors and allows you to see snakes and amphibians.
Otter Falls – You can watch the otters play in the waterfall and stream and climb on the rocks and logs in this exhibit.
Mammals – The Southern Appalachians have close to 100 different types of animals.

 

Some of the animals you can see in these exhibits are black bears, gray wolves, red fox, Cotswold sheep, Least weasel, cougars, and many more. 
Red Wolf Den – This wolf used to populate the area, but today it is very rare in the wild. You can see these beautiful animals up close in this exhibit.
Western NC Farm – Domesticated animals, such as donkeys, goats, and sheep, are in this exhibit.
Beyond the Exhibits
There is also Trillium Nature Trail, which is a 0.6 mile trail through the forest along the Swannanoa River.  This is a great place to enjoy the scenery and native plants of the Western NC forest.
Throughout the year, special events and programs for youth and families are planned at the Nature Center. There is fun and learning for all ages!  For more information on these events, look at the special events calendar.
In addition to all the great things to see and do here, there are also places to buy food and drinks and a gift shop.  The Western North Carolina Nature Center is open from 10am to 5pm every day, except for Thanksgiving Day, Christmas Eve, Christmas Day, and New Year's Day.  It is $10.95 for adults and $6.95 for kids ages 3 – 15 (2 and under get in free). There are discounts for Asheville residents, and if you join the Friends of the Nature Center, you get unlimited free passes for one year! 
The Nature Center is accredited by the Association of Zoos and Aquariums, and its mission is to encourage appreciation and conservation of nature.  Plan a visit soon! The Western North Carolina Nature Center is a place you will love! It is a great place for the entire family to enjoy and spend a day.