The holiday season is officially here! There's no better time to gather with friends and family for some good food and fun memories. At Avalon, fall and winter are some of the most magical times of the year. Western North Carolina sets a festive scene right out of a storybook. With our unique family-focused amenities and homesites ideal for hosting family gatherings, our mountain community is truly the perfect home for the holidays.
This month, we're sharing some mountain-inspired fall and winter recipes perfect for the whole family this Thanksgiving — plus some of our top local restaurants for when you want to skip meal prep and enjoy some farm-to-table favorites minus doing the dishes.
If you're hosting a big family at home and love leftovers (hello, Black Friday brunch), these simple mountain winter recipes are all you need to whip up some festive food everyone will love.  
Turkey Time
Thanksgiving turkey is the star of the show! Searching for the best in fresh poultry, turkey, and more in the Waynesville area? Check out this handy local list where you can find all that and more.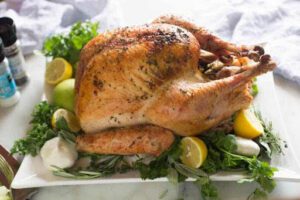 Ok, so you've got your turkey in hand. Here's an easy no-fuss turkey recipe that's full of flavor — and best of all, there's no basting, brining, or extra steps to get the turkey of your dreams this season.
Looking for something a little more outdoorsy this season? Check out these campfire-inspired smoked turkey recipe options! Even if you aren't feeding a full family, it's always a good idea to make more than you need for those iconic post-Thanksgiving turkey sandwiches.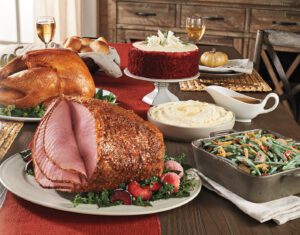 Is ham more your jam? Swing up to the ever-popular Honey Baked Ham Company in Asheville just about 30 minutes up the road to get yours. Just remember to order it in advance.
Skillet Sides
Skillet cooking is a staple in many mountain home kitchens. Cast iron has been used for centuries, given it's durable enough to withstand direct heat from fires. But that doesn't mean you have to cook your Thanksgiving favorites over a campfire (although you can if you'd like!). Use your favorite skillet to whip up simple sides like this Cornbread Dressing, Green Bean Casserole, or use individual skillets to make each person their own Mini Cranberry-Pecan Cornbread Dressings. Don't forget these easy Cheesy Skillet Mashed Potatoes.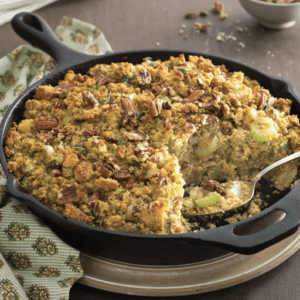 Of course, no Thanksgiving meal is complete without the rolls! And yes, you can even use your skillet to bake up these fresh Skillet Dinner Rolls in about an hour using simple ingredients in your kitchen.
Pro Tip: Looking for something different to do with all of those leftovers? This Thanksgiving Leftover Skillet has you covered — and makes a great brunch, too. Whether you cooked at home, picked up some pre-cooked favorites, or went out to eat and brought the leftovers home, this recipe is a win. Best of all, it's fun for the whole family! Kids can get in on the cooking and help layer up with favorite leftovers in these customizable skillets. 
The Sweet Stuff 
After the food coma wears off, it's time to dive back in — with some delicious dessert options.
Did you know that North Carolina alone has more than 40 varieties of apples? With plenty of local farms, orchards, and pick-your-own places, you'll have an array of apple options at your fingertips — and that means, everyone's favorite apple pie for Thanksgiving dessert. In fact, the beloved Barber Orchards Fruitstand is right here in Waynesville. Swing by to pick up in-season apples to make your own Apple Mountain Pies to enjoy around a campfire after your Thanksgiving feast. But don't worry, if you aren't a baker, they've got freshly made apple pies to pick up, too.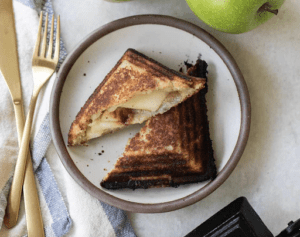 Of course, if you're more of a pumpkin person, this simple pie recipe is the way to go! 
Make a Reservation Instead
Wondering where to eat in Waynesville this Thanksgiving? If you aren't up for cooking, there are plenty of local options to enjoy out of the house. Frogs Leap Public House is an award-winning restaurant that offers a unique farm-to-fork experience. Savor local flavors this Thanksgiving — they'll be serving up heritage black turkeys from Joyce Farms to enjoy. Book your reservation in advance to enjoy their exclusive limited menu.
The Sweet Onion sits right in the heart of downtown Waynesville, offering everything from fresh mountain trout to traditional Southern favorites and more. You'll also enjoy their extensive beer and wine options. Singletree Heritage Kitchen is also right here in Waynesville. They're mission is to bring the heritage and tradition of the Carolinas to guests through sensibly sourced, handcrafted foods, and inviting service. With rotating menus, microbeers, and fresh, local ingredients, it has something for everyone to enjoy this holiday season.
The local list keeps growing with Birchwood Hall, a farm-to-table Southern kitchen in Waynesville. You'll enjoy Southern favorites with a modern twist for the holidays at this Main St. staple. Craving something different this Thanksgiving? Frankies Italian Trattoria has your family covered with pizzas, paninis, pastas, and so much more. Just a little over 6 miles from Waynesville in beautiful Maggie Valley, it offers true Italian favorites just around the corner. If you want to stay in Waynesville though, be sure to check out their sister restaurant Amici's Italian Restaurant for even more Italian comfort classics.  
Venture just about 30 miles up the road to lively Asheville and you'll find options ranging from casual to upscale. If you're wondering where to eat in Asheville this holiday season, Curate is a standout. This downtown staple for over a decade has recently won 2 renowned James Beard Awards this year including Outstanding Hospitality and Best Chef: Southeast. With unique Spanish tapas on the menu, it's the perfect place for everyone in your group to find something to love. Check out this impressive Forbes feature here.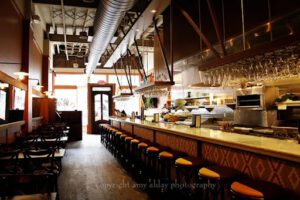 Hungry for more? Look no further for inspiration on where to eat in Asheville on Thanksgiving Day than this list of local restaurants open on the big day. Don't forget to grab that to-go box for leftovers even if you go out! 
With so many amazing mountain-inspired fall and winter recipes out there, plus local gems to explore right in your own backyard, this Thanksgiving is sure to be memorable. No matter how you celebrate, we wish you and your family fun times, fantastic food, and lasting memories!
Ready to experience the beauty of Western North Carolina this Thanksgiving and beyond? Book a discovery tour of Avalon today.