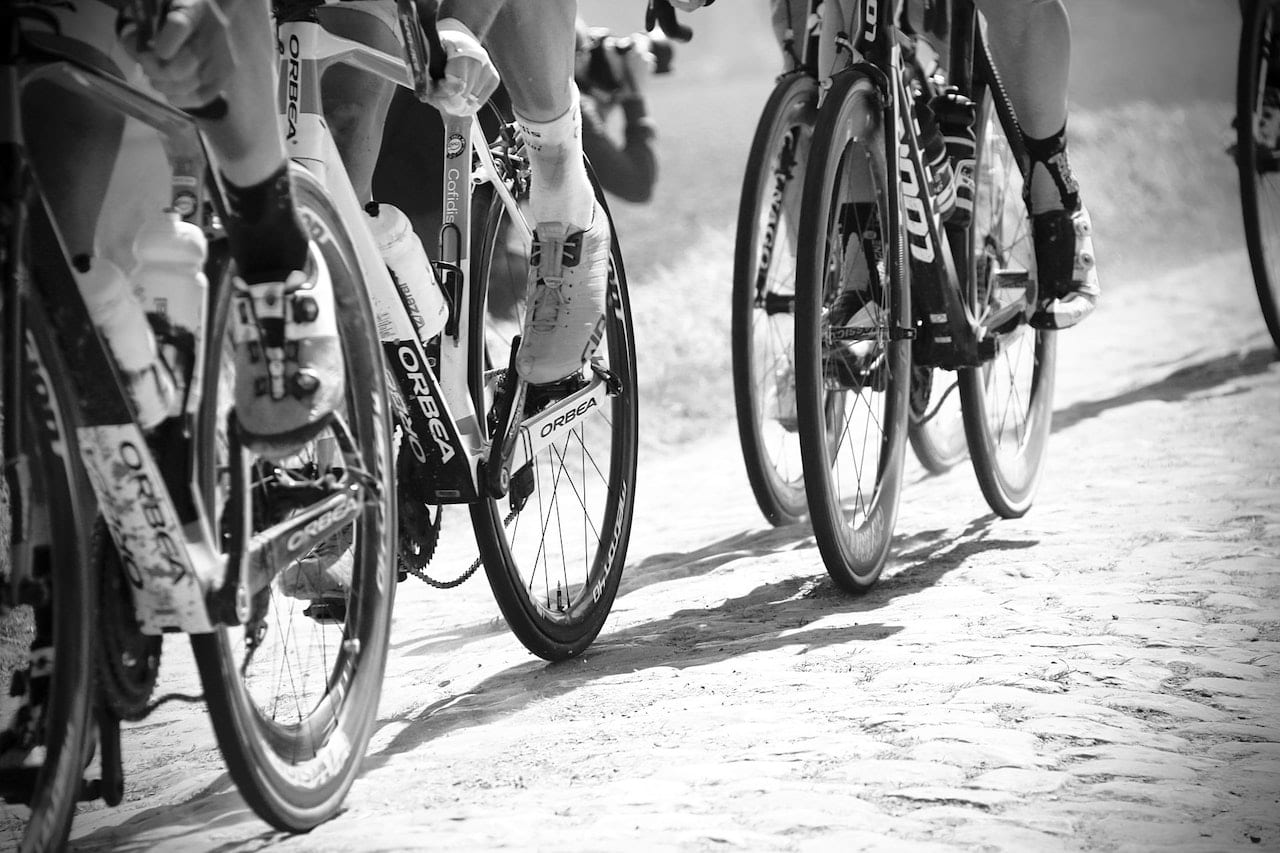 Western North Carolina's mountain terrain provides the perfect challenge climbs for maverick and professional cyclists to train and compete. The active cycling scene in the Carolinas culminates every year with the Gran Fondo Hincapie in Greenville, SC. Inspired by the Gran Fondo Event in Italy, a massive highly competitive bike race that resembles a marathon with prizes for the fastest riders in each category, the Gran Fond Hincapie is Carolina's Premier Cycling event. Think you are up to the challenge?
Who is George Hincapie?
George Hincapie is one of the most well-known names in the cycling world. He has competed 17 times in the Tour De France, a world-renowned, grueling, 21-day event with riders averaging 140 miles a day. Hincapie is also a 4-time Olympian and one of only 4 Americans to ever win the Tour De France and wear the coveted Yellow Jersey. It is no wonder why his presence in the Blue Ridge Mountains brings hundreds across the country to compete.
Pick a Route
In light of its Italian origins, the Gran Fondo offers the Piccolo, a 15-mile ride, the Medio, a 50-mile ride, and the Gran, an 80-mile ride. Remember, the goal is to challenge yourself, but it is a good idea to know your limitations beforehand and pick a ride that is just above what you can do. You must be going at least 11.5 miles an hour as there is a broom wagon car in back sweeping forward the racers. Cutoff times are also enforced meaning you must reach checkpoints before a certain time or you will be rerouted to a shorter course.
The Challenge
Each person is chip timed throughout the race, with the lowest time in each category winning prizes. Chip times can also help you train for the next year because you are not only competing against other racers but yourself. The routes of each of the rides in the Gran Fondo are the same routes that George Hincapie used to train for the Tour de France. The Tour De France focuses on several aspects most important being short times and climbing. Fortunately, the mountain region of the Carolinas mirrors that of France's mountain climbs. The Gran Fondo Hincapie includes thigh slamming climbs and white-knuckling descents sure to offer a challenge to any level of rider. 
Celebrity Chef Dinner 
Enjoy food prepared by renowned celebrity chefs and paired with wines presented by world-class sommeliers the evening before the race. Meet and greet celebrity participants and professional riders, and maybe get a few tips from past riders all at Hincapie's own Hotel Domestique, so named for his own classification as a Domestique Rider. Domestique is a cycling term referring to a rider with the important role of pushing his teammates and their times instead of his own. 
Awards Ceremony
Enjoy a well-earned pint—or 2, at the finish line! Purchase a few keepsake pictures for your wall of yourself taken during the race and stick around for the awards ceremony to see how you matched up to others in your category!
The After Party
Once the ride is done join other riders for the After Party that's worth the pain of the ride. Enjoy, food, beer, wine, art, music, and more included in the price of your ticket. Commemorate with friends, take a few pictures, and learn some tips to train for next year. The race not only draws professional cyclists but celebrities as well. Previous years celebrities include Grey's Anatomy's very own McDreamy, Patrick Dempsey, Jimmie Johnson, Mark Cavendish, and more!
Event Details for Gran Fondo Hincapie 2020
This year's Gran Fondo Hincapie will be held On October 24, 2020. Registration can be completed online and packets including Event jersey, medal, wristband, and identifying bib can be picked up the day prior at Hotel Domestique in Travelers Rest, SC minutes from the North Carolina Border. 
The beauty of this event is that it really is an inclusive event for anyone, not solely professional racers. Families have even been known to ride together, in their separate categories. The camaraderie between cyclists is evident and entices others to join the fun. Think you have what it takes to compete in the Gran Fondo? Register, practice, and pedal your way to victory at the Gran Fondo Hincapie!