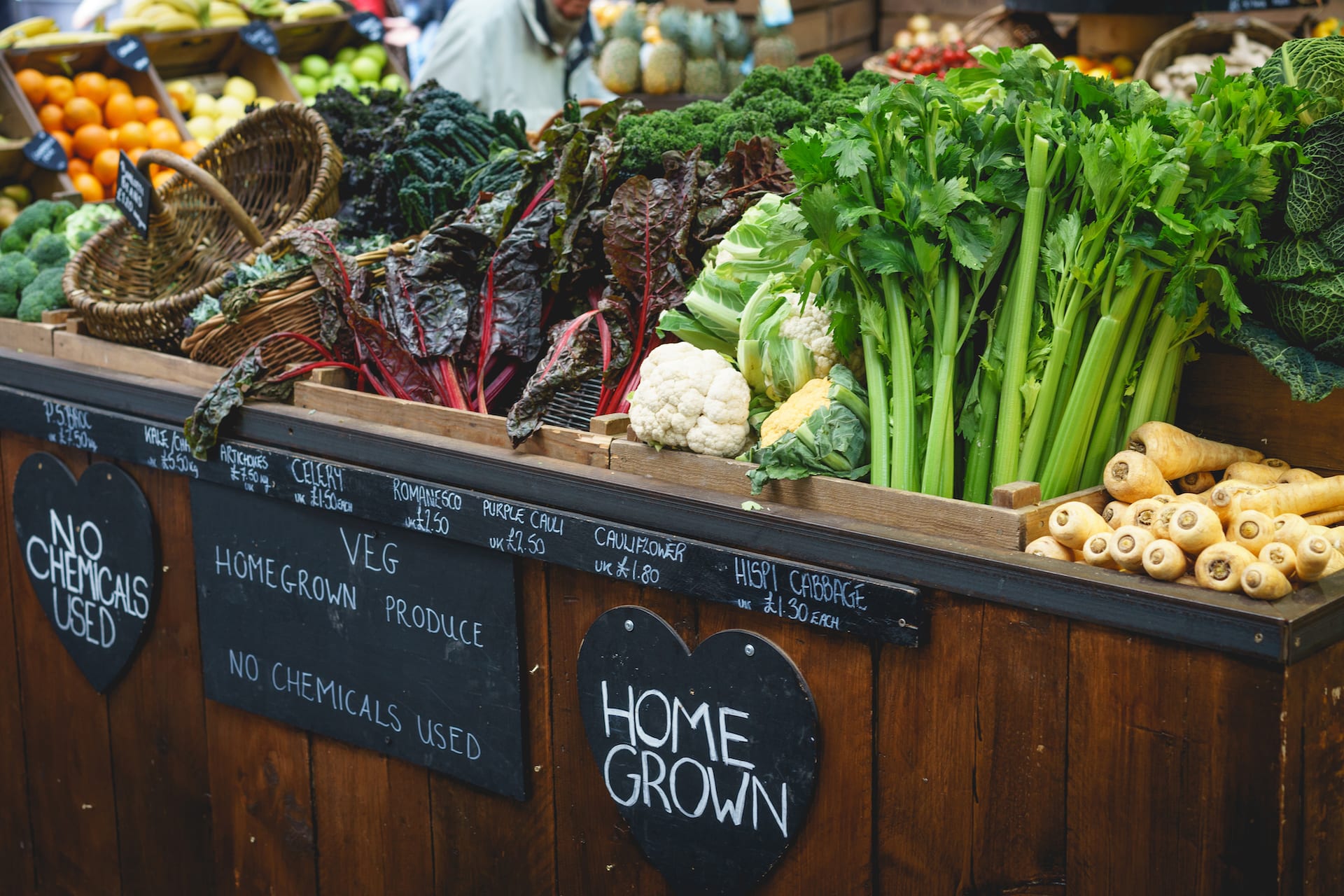 The warm spring weather awakens life in the mountains of Western North Carolina. The best spring crops are being harvested and that means that the freshest foods will be at the local farmers' market. Asheville, North Carolina is home to the Western North Carolina Farmers' Market, which is one of the biggest and best markets in the state, and it offers a variety of local produce and products.
The WNC Farmers' Market in Asheville has been open since 1977 and is owned and operated by the N.C. Department of Agriculture and Consumer Services. The market is located at 570 Brevard Road in Asheville, NC and is easy to find. There is free admission and free parking, as well. It sits on a 36 acre site! This market is huge, and there are so many great foods and local vendors to discover. There are open air produce areas, where farmers literally pull up their trucks and sell fruits and vegetables, and out buildings for various retail items and shops.
More than Just Fruits and Vegetables
Of course, you will find the ripest, most delicious local fruits and vegetables of the season, but you can also buy local farm fresh products, like cheese, jams, honey, eggs, baked goods, meats, and more! Area plants, such as seasonal flowers, shrubs, and trees are sold here, as well. There is even a deli cafe, if you want to stay for lunch, so take your time and savor everything! You will also find craft shops and other wares, which offer customers more than just edible products to purchase.
The Market is Open Year Round
One of the best features of this farmers' market is that it is not just limited to spring and summer, like others. The WNC Framers' Market is open year round, 7 days a week! The produce and products change with the seasons, so that the freshest local ingredients are available to the public. Hours of operation vary with the seasons, too: it is open from 8am to 6pm April – October and from 8am to 5 pm November – March.
The WNC Framers' market hosts special promotional events throughout the year. These correspond with the local harvests and holidays. Some of the events are Peach Day, Tomato Day, Apple Tasting Day, Trick or Treat at the WNC Farmers' Day, Old Time Christmas at the WNC Farmers' Market, and so many more!
You will discover so many wonderful items at the Western North Carolina Farmers' Market in Asheville. It is an incredible, unique place to find the best produce and products in the region. Once you visit, you will want to come often to find the best each season in WNC has to offer!