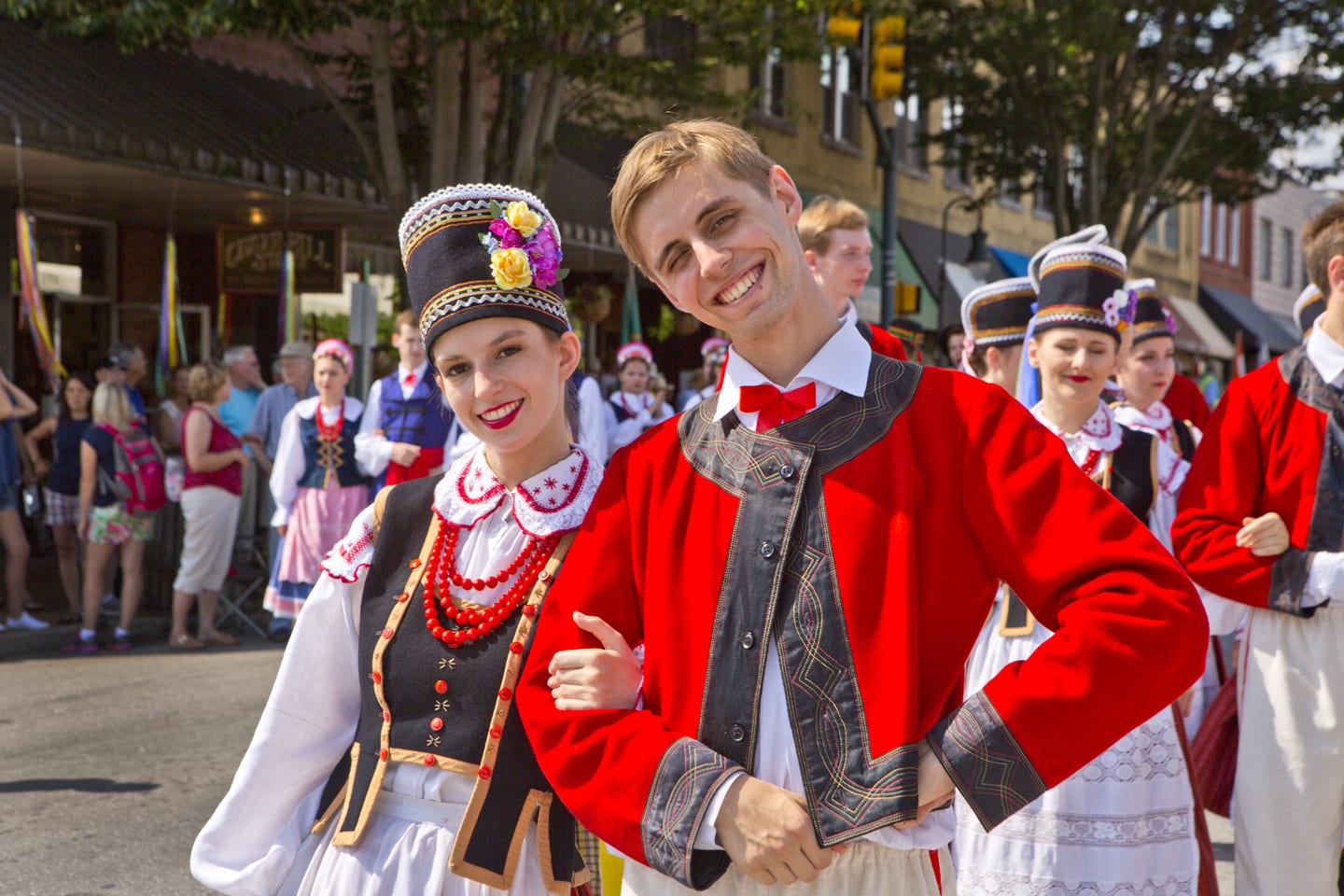 North Carolina supports the arts! Asheville, in particular, is alive with culture. There are so many great ways to enjoy the arts in and around Asheville.  Whether you are an arts expert or just enjoy trying new things, there is something for everyone!
Dance in the Mountains
An entertaining way to spend a day in the Asheville area is to go to a dance performance. You do not have to know how to dance to get swept off your feet while watching these extraordinary shows.
Asheville Ballet has been performing in Asheville for over 60 years. The performances range from classic ballet to contemporary dance.
Asheville Contemporary Dance Theater has been performing in Asheville for over 30 years. Their shows range from modern dance ballets to shows geared for children to enjoy. They also help produce many area festivals, such as the NC Dance Festival and the Fringe Arts Festival.
Music in the Mountains
There are many ways to enjoy an evening of beautiful music in Asheville.  You will find the mountains alive with music when you visit one of the places that offer live performances.
Asheville Chamber Music Series is noted as one of the country's oldest chamber music institutions. It has been in Asheville for over 60 years and features world class classical musicians.
Asheville Choral Society is known as one of the top music organizations in the area and has been in Asheville for 40 years. Its singers are praised for their originality and scope of music.
Asheville Symphony performs classic and contemporary works, and gives full Masterworks concerts annually.

 

The symphony has been in Asheville for over 50 years and has youth outreach programs to educate future musicians.
Museums of the Mountains
All kinds of museums can be found in Asheville! You can learn about art, cars, science and so much more! These fantastic places are special to western NC and offer things you won't see anywhere else.
Asheville Art Museum showcases the best of American art from the 20th

and 21

st

centuries. It is the only place of its kind in the region. The first Wednesday of each month admission is free to the public from 3:00 to 5:00pm.

Colburn Earth Science Museum has exhibits on fossils, mining, meteorology, gems, and much more. Its gem and mineral collection has earned worldwide acclaim.
Estes-Winn Antique Car Museum showcases rare, vintage cars, Asheville's own La France fire engine, and horse drawn carriages. It is great for cars lovers of all ages.
Folk Art Center is the home of the Southern Highland Craft Guild, which highlights Southern Appalachia craft artists. There are galleries, The Eastern National Bookstore, and daily craft demonstrations from March through December. 
The Shelton House Museum of North Carolina Handicrafts is located in Waynesville, NC. It has 19th

century structures and showcases work by artists around the region as well as nationally noteworthy Native American artifacts.
Play in the Mountains
A really fun way to spend an evening is to go to the theater. You can experience live plays in the Asheville area with several theater options.
Asheville Community Theater long running theater group hosts comedies, dramas, and musicals. It is one of the oldest theater groups in the country and a great way to spend an evening.
Flat Rock Playhouse theater is located in Flat Rock, NC and has been running since the 1950's. In 1961, it was named The State Theater of NC by the NC General Assembly. You can see Broadway musicals, comedies and dramas here.
Hart Theater is in Waynesville, NC. It showcases plays, music series, and art shows and sits on an 8 acre national historic site.
NC Stage Company located in downtown Asheville, this professional theater has been voted the best theater for 10 years in the Mountain Xpress Best of WNC Poll.

 

It is also the originator of the Catalyst Program, which helps to support local artists.
Unto These Hills is a very popular outdoor theater experience. It is exclusive to Cherokee, NC, and you cannot see it anywhere else in the country. The exciting story of the Cherokee Indians in western NC comes to life in the show, which runs throughout the summer. (Cherokee is about 52 miles from Asheville.)
Travel the world through the arts without even leaving the state! You can enjoy a beloved classic performance or discover a new favorite right in your own backyard!