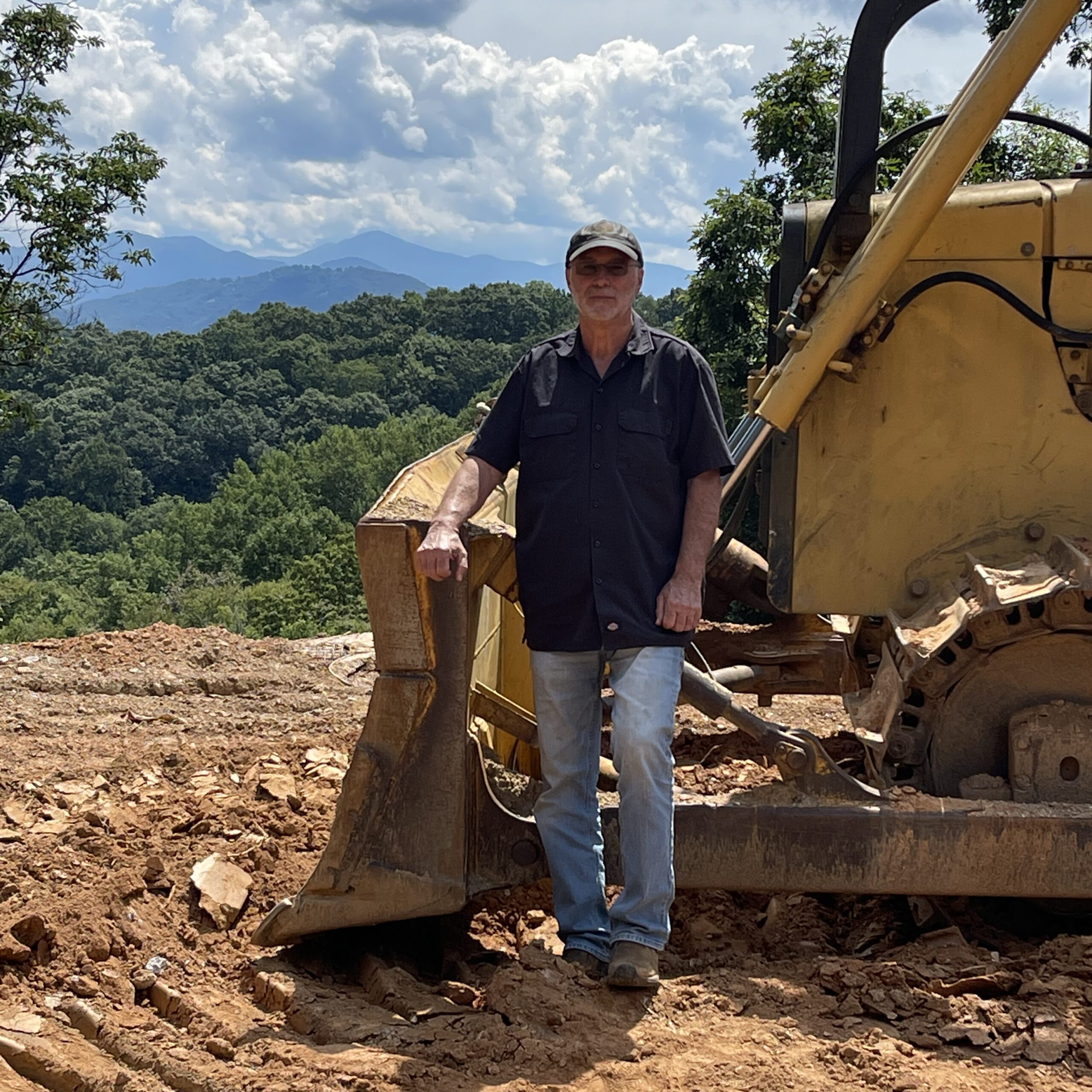 A Conversation with Avalon Co-owner Randy Best
Before buying or building a home, potential homeowners just want to know if they're making the right – and best – decision. "Will this investment give me peace of mind? Pay off in the future?" "How complicated can it be to build, and live, in the mountains?" We can answer all of these questions, and more, thanks to the help of co-owner and expert grading contractor Randy Best – an Avalon visionary and much loved face around the community.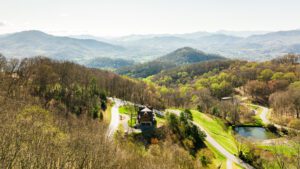 1. BUILD EASILY WITH AVALON'S EXPERTISE BEHIND YOU
When building and buying in the NC mountains, we can only speak for the Avalon experience, but we still have a lot to say. Randy and his invaluable insights as a grading contractor and developer are a big part of that, as is his connection to the best builders. He co-purchased the property with his partner Hal Roberts in 2010 after looking over every square inch of the ground, realizing its value immediately, and charting its potential for future residents' enjoyment. And when it comes to building on those homesites, Randy says residents are in safe hands, too.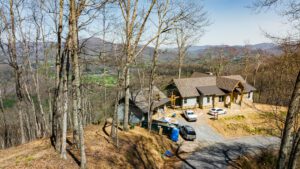 "We have a preferred builders list at Avalon, and connect homesite owners with some of the best contractors in the area. Men we've known and worked with for years, so they're already vetted." 
Randy is also available on site to review any homesites of interest, discuss plans, designers, architects, even how to fit homes into contours to ensure less grading and more cost savings. Believe it or not, he can even break ground on foundations. Randy not only knows how to use the equipment, he's an expert grader, highly specialized in his field, which allows him to bring a rare and extremely valuable services to prospective residents. That being said, Randy's ultimate goal is simple: "I want to make sure our residents don't have any problems when they start to build."
2. MAXIMIZE THE NATURAL WORLD AND MODERN CONVENIENCE
In the mountains, a property's beauty can often distract from its livability. Naturally, properties built on mountaintops can be difficult to navigate! It comes with the territory. But not so much at Avalon. Randy has already weeded out potential concerns for residents and promised they get both beauty and convenience. He knows the property like the back of his hand, and optimizes each homesite for the best views and use of the natural landscape.
"A lot of developers never put their feet on the ground. I reworked the land to make it as accessible and livable as possible. No one wants steep driveways. We've planned for that. Everyone wants views. We've planned for that." 
For those used to flatter lands like in Florida, the idea of moving to higher elevation can feel daunting. But Avalon erases that fear. The community's roads are wide and not very steep, a rare and exceptional benefit of a mountaintop community unseen in other local developments. And the maintenance crews ensure year-round access for all residents to come and go as they please. Some of the property benefits include: 
Stunning views in every direction and yet close to town 

High-speed, fiber optic internet

(only development in the county offering it)

Connected to the city water system, not unreliable wells

Wide, good-grade roads maintained year-round

Community pavilion under construction for social gatherings

Natural amenities including hiking trails and a pond for observing natural life equals low annual HOA dues
3. BUILD A HOME BUT FIND A COMMUNITY
Another aspect of Randy's vision for Avalon is to create a high-quality community. Neighbors who enjoy life together and make the most of their surroundings. "I'm happy to introduce any interested home builders to current residents. It's best for everyone to know what they're investing in, and the incredible quality of people they'll call neighbors," Randy said. "We want Avalon to be a great community where everyone bonds and gets along."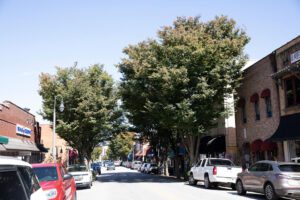 While Avalon's location is prime real estate for home building, it also connects residents to nearby mountain towns and cities bursting with NC's top things to do. From Waynesville's local festivals and cultural events to a long list of outdoor activities in surrounding areas. Even Asheville, NC, one of the most popular cities in the country, is just a half hour drive from Avalon! Fill your calendar with weekly and monthly events just around the corner:
15 minutes

from

Downtown Waynesville
35 minutes

from

Downtown Asheville
15 minutes

from

hospitals

and

fitness centers
20 minutes

from

Cataloochee Park 
20 minutes

from the

Blue Ridge Parkway

 
4. CLAIM YOUR PIECE OF THIS MOUNTAIN OASIS
Naturally, a property like this attracts attention. In high demand from buyers all over the country, Avalon's rare natural beauty and thoughtful design create a win-win for anyone in search of pristine mountain living. 
"I knew from the moment I laid eyes on it, this property was special. It's exciting for me to introduce it to others who will share that same appreciation. And the team and I are excited to help new residents find their dream homesite and become part of this unique community." 
Interested in being a part?
Let's talk and enjoy a tour together. We look forward to welcoming you to Western North Carolina and showing you what we mean by "Possibility in every direction." Book a discovery tour today.