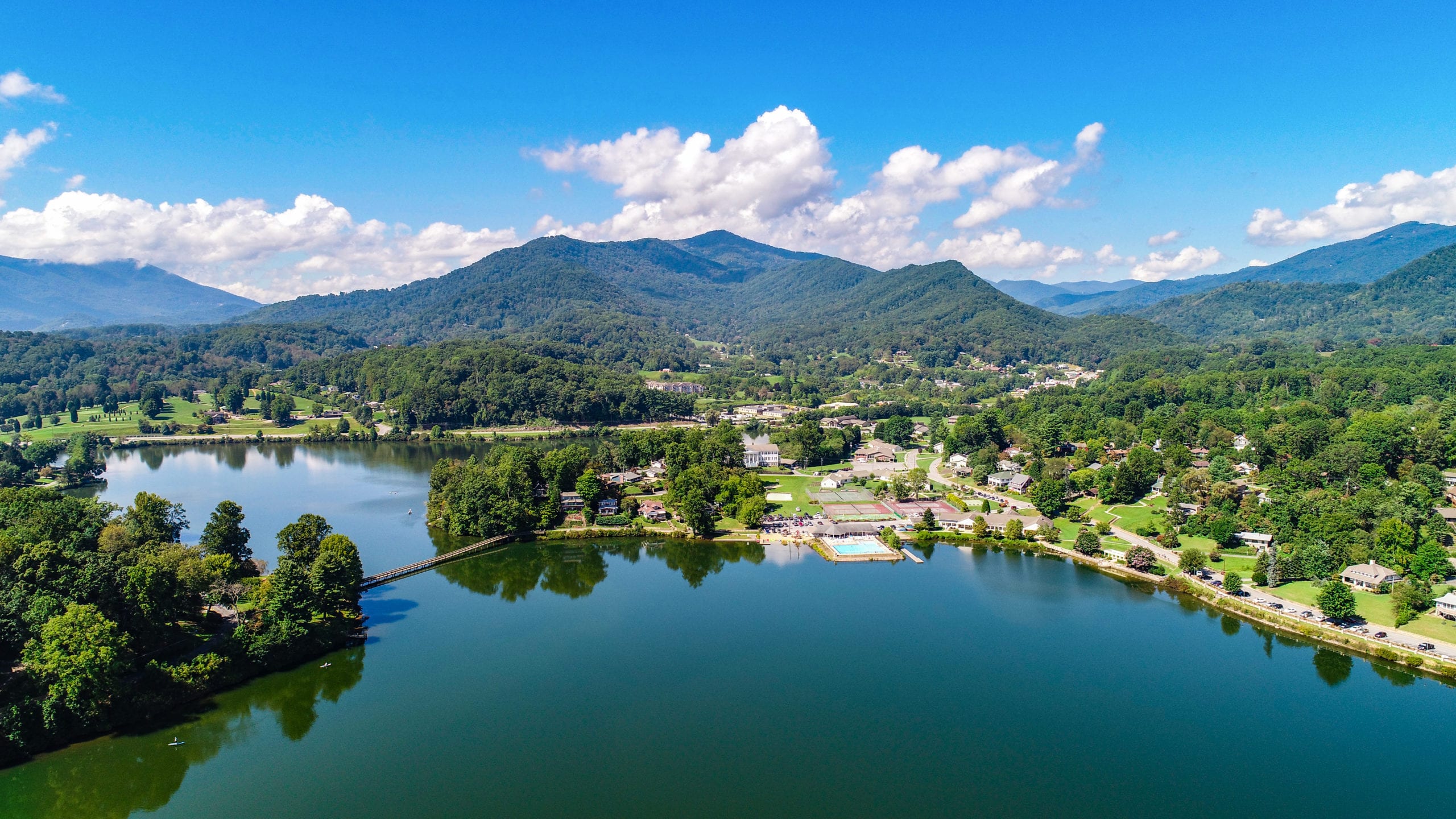 Your Guide to Mountain Adventures All Season Long
Summertime in the serene North Carolina mountains offers an endless array of activities for every interest. Adventure seekers will be enchanted by the hiking trails in nearby national parks, foodies will savor the flavors of local BBQ and breweries, and cultural enthusiasts will appreciate discovering new stories at the area's historical sites, art galleries, and markets.
Find exactly what you're looking for this summer at Avalon with our list of the best new-season activities.
Connect with The Great Outdoors

With summer daytime temperatures in Avalon averaging in the upper 70's, and low temperatures in the high 50's, the mild mountain climate is ideal for comfortably spending time outside all season long.
Just a 35-minute scenic drive from Avalon lies the Great Smoky Mountains National Park, the most-visited national park in the country. Experience this national treasure for yourself, whether it's a full-day hike or a small trek through short nature trails. View wildlife, wildflowers, waterfalls, and more as you discover the splendor of the Smokies.
Fun Fact: Avalon homesites #96 and #97 offer your own private views of the national park without ever leaving home. Ask about touring these breathtaking sites before they're gone.
Golf enthusiasts won't be able to get enough of the area's multiple golf courses, nestled by sprawling mountains and stunning lakes. Just a 10-minute drive away is Lake Junaluska Golf Course, featuring 18 scenic holes and easy access to nearby restaurants and shops. Don't forget to check out the mini golf options for fun for the whole family. You also won't want to miss The Waynesville Inn Golf Resort & Spa, which offers three award-winning courses on some of the most gorgeous greens you've ever seen.
Less than a 30-mile drive away is the adrenaline-filled Asheville Outdoor Center, where an array of exciting activities await. Rent kayaks, paddleboards, rafts, and more, and spend an afternoon floating down a 7-mile stretch of the French Broad River. The center also offers gem mining, games, picnic areas, and more outdoor amenities and activities.
Design Your Own Food Festival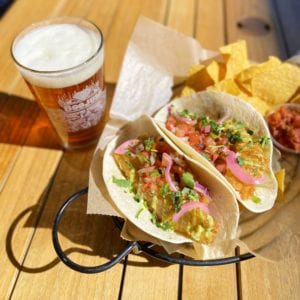 Curate a delicious summer of fun when you visit the extensive list of local eateries, wineries, and breweries in the Avalon area.
Carnivores must not miss the legendary local chain Haywood Smokehouse. Enjoy freshly smoked meats and tasty sauces made from scratch.
Satisfy your sweet tooth with a scoop of ice cream from local hot spot Jack the Dipper located in Waynesville Plaza, just a short 15-minute drive from Avalon. Be sure to try their signature warm waffle cones and hand-dipped ice cream. If you're up for exploring, less than a 40-minute drive from Avalon is some of the best ice cream Asheville has to offer at The Hop Ice Cream Café.
Grab a cold one from a number of local breweries right in downtown Waynesville. Boojum Brewing's taproom sits in the shadow of the Smoky Mountains and offers a casual atmosphere and craft beer. Frog Level is another local favorite, offering 21 taps, live music, and more.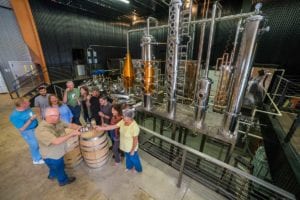 Twenty minutes from Avalon sits Elevated Mountain Distilling Co. in Maggie Valley, NC. This craft distillery concocts small-batch whiskey and other premium spirits you won't want to miss. Maggie Valley is the most elevated incorporated valley in the U.S., and the area has been home to legendary moonshiners who crafted Great Smoky Mountain whiskeys. It's a must on your DIY food festival list!
While you're in Maggie Valley, swing by B & C Winery to taste locally crafted, award-winning wines. They even stock local craft beer, so there's something for everyone to sip on.
There's certainly no shortage of nearby hot spots to savor local flavors you'll love.
Experience the Thriving Local Scene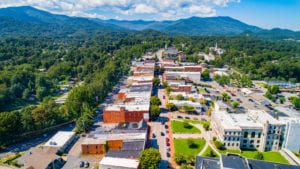 Take in the area's unique arts and cultural experiences, from an array of art galleries to a community playhouse and live music events.
About a 30-minute drive away is the popular WNC Farmers Market in Asheville, where you'll find regional produce, hand-crafted jewelry, art, and more. Currently running every Saturday, The Waynesville Farmers Market is the perfect way to experience the local mountain town culture and connect with farmers and talented artisans.
If you're looking for quiet, small town charm in NC, look no further than right in the heart of downtown Waynesville. About a 15-minute drive from Avalon is this bustling area with plenty of shopping and special events, galleries, an acclaimed theatre, and even North Carolina historical sites. Nestled at the foot of the Great Smoky Mountains and near the Blue Ridge Parkway, you'll enjoy the natural beauty and thriving community scene. In fact, it's been a favorite mountain retreat since the early 1800s.
If you've never experienced an old-fashioned mountain hoedown, summer in Waynesville is the perfect time! Grab your seat in front of the local courthouse and enjoy unforgettable mountain street dances. Experience live mountain music, demonstrations, and instruction by local clogging teams.
Thanks to our community's convenient location, there's always a new adventure and experience waiting around every corner.
Schedule a tour and discover what's possible when you spend summertime at Avalon.