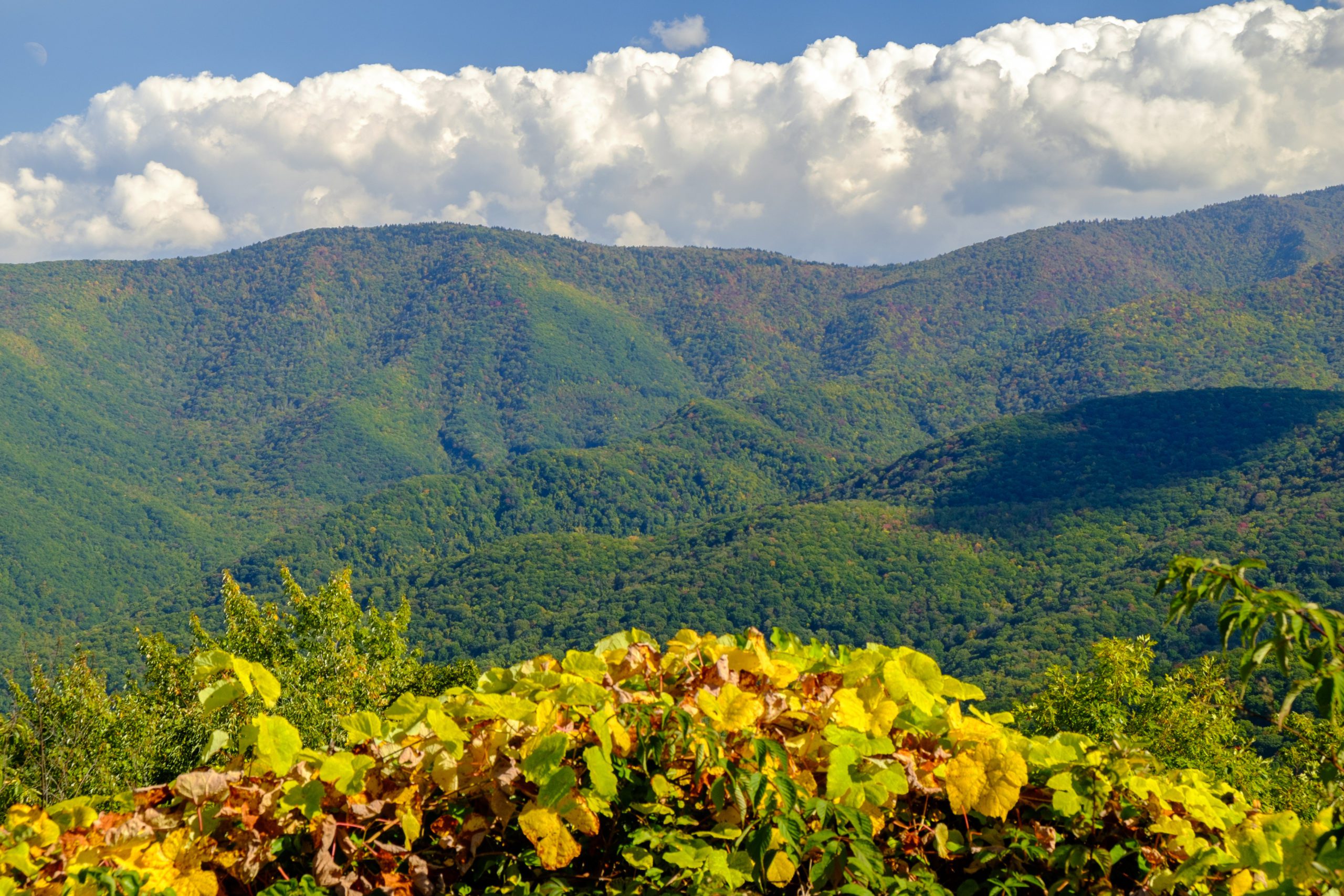 We believe the makings of a perfect weekend in Waynesville, NC (the charming mountain town only 15 minutes from Avalon) require a few key elements: nature, exercise, delicious food, and a few surprises. So if any of your weekend Google searches have included things to do from Waynesville to Asheville, from Spring to Summer, you're in luck. We have a few places good enough to stop for, whether you're on a romantic getaway in NC, exploring as a local, or planning a visit during the warmer months. All to be enjoyed with your favorite partner or people.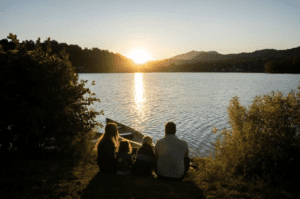 Lake Junaluska 
Scale: Nature walker to competitive athlete
Nestled in the Blue Ridge Mountains, Lake Junaluska and its little village is one of our favorite locations year-round, but especially for upcoming Spring and Summer activities. Naturally, the best perspective is from the water, so we recommend kayaking, paddle boarding, and canoeing to get your heart rate up while still soaking up its serenity. But be sure to enjoy the property's grounds, too. Soon, you'll be able to "stop and smell the roses" literally when the Rose Walk blooms to life or play tennis, pickleball, and even mini golf. And look out for the baby ducks! All in all, it's a perfect destination for nature walks, some fresh mountain air, and so much more. 
91 North Lakeshore Drive, Lake Junaluska, NC 28745
Balsam Antique Mall 
Scale: For the simply curious to the treasure hunter
Novelty items. Furniture. 18th and 19th Century marvels. And of course, a significant pile of vintage records. Anyone, at any age, will find something to catch their eye while roaming the aisles and shelves at Balsam Antique Mall. If you love to take home unique pieces that can't be found anywhere else, or just window shop for hours, it's a must-stop alternative to high street shopping. 
25 Muse Business Park, Waynesville, NC 28786-9283
B&C Winery 
Scale: Novice to connoisseur 
Created from vineyards around the world – think everywhere from California to Italy to Argentina – B&C Winery's wines mix the world's best grapes with North Carolina's best mountain spring water for a completely unique approach to winemaking. With close to 40 varieties available, B&C's wife and husband team challenges itself to create Limited Editions batches you can purchase at short periods throughout the year. Drop in to meet Chris and let her know you're looking to try something a little "different." Nothing would make her happier. 
2427 Soco Road, Maggie Valley, NC
French Broad River
Scale: Picnicking to extreme sports
There's so much to say (and love) about the French Broad, but we'd rather just enjoy its beauty and fertile territory as a recreational hub. Flowing through Asheville and north into Tennessee, its banks cover 219 miles of ground, creating plenty of entry points for kayaking and zen tubing, greenways for bicycling, hiking, and rollerblading, and blueways along the river from Sierra Nevada to New Belgium. 
Keep an eye out for its wildlife, too. Natives include birds like the Great Blue Heron and Snowy Egret and river dwellers like otters, beavers, and bog turtles. And as always, remember to leave no trace of your visit to their homes.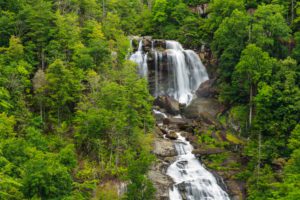 Nantahala River & Forest
Scale: Light hikes to extreme sports
One more river of note for water sports lovers: the Nantahala. Located within the Nantahala Forest not far from the Appalachian Trail, it's known to serve as Olympic paddlers' training grounds while also carrying the title of 2nd most popular river next to the Colorado. We're impressed! From experience, we recommend it for everything from white water rafting and kayaking to fly fishing, depending on your own needs and interests. Today there are almost a dozen outfitters operating on the river. Find one nearest to you, and grab your paddles!
Horseback riding at Cataloochee Ranch 
Scale: Solo beginners to advanced groups
Just as perfect for family outings, solo escapes, and romantic dates, horseback riding has always been one of our favorite things to do in Western North Carolina. And next door in Maggie Valley, we've found just the place to saddle up: Cataloochee Ranch. Around for more than 75 years, the owners have perfected sharing the ranch experience with guests, riders included. Check out a variety of their horseback riding packages, just be aware that due to renovations, lodging and food offerings won't be back until 2023. Reservations only. 
119 Ranch Drive, Maggie Valley, NC 28751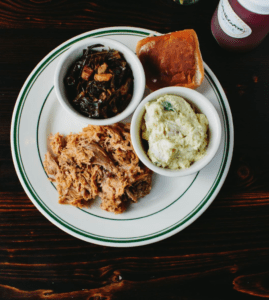 Buxton Hall BBQ
Scale: Peckish to ravenous
It's no secret that BBQ is sacred in NC. You can find delicious pits popping up all over the state, all the time, but we've found ourselves surprised by a sophisticated take on one of our simplest pleasures: Buxton Hall BBQ, located in neighboring Asheville's South Slope neighborhood. What makes it sophisticated? Its founders and visionaries: a bunch of James-Beard nominated chefs. Elliott Moss (tending the smokers) and Meherwan Irani (restaurateur) serve wood-smoked, whole-hog East Carolina BBQ and traditional Southern sides. After a bourbon, try a Cheerwine slushie! And when you've had your fill of savory, head over to The Hop Handcrafted Ice Cream for something sweet. It's the best ice cream in Asheville. And if you're looking for BBQ closer to home, stop by the Haywood Smokehouse in Waynesville!
32 Banks Ave., South Slope Asheville, NC
Maggie Valley Rock Shop & Gem Mine
Scale: Sluicing to off-the-shelf 
Gem mining near Asheville seems to be on a lot of locals' and visitors' minds, so if that includes you or any family and friends, you're in luck! Our favorite place to begin: Maggie Valley Rock Shop & Gem Mine. They manage a world-class rock shop that offers a spectrum of minerals, from inexpensive crystals to museum-quality specimens and fossils. Check out their ever-evolving jewelry collection, a unique selection of Himalayan Salt lamps and products, or simply try your luck at their gem mine sluice. Let us know if you "strike" gold! 
3894 Soco Rd., Maggie Valley, NC 28751
So, the next time you're itching to explore more of what's in town (and just beyond), or even hosting guests, we hope our guide will give you plenty of excuses to skip Google and hit the road straight away! Let us know what you're able to check off!
Why Avalon: A Note from Resident Lenae White, UT2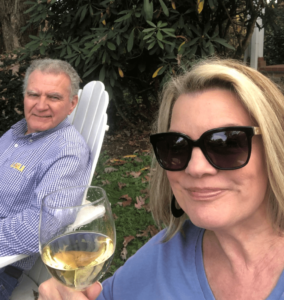 I'd love to share with you why we chose Avalon! We have a daughter who practices law in Charlotte – and went to law school in Lexington, Virginia – and we fell in love with the mountains in that part of the country. We told her we wanted to build a mountain home so we could see her more often, but we had no idea where to begin looking. One of her bosses who has lived in North Carolina his whole life, recommended we take a trip to Waynesville, telling us what a beautiful, quaint little town it is. We went to Waynesville on a Friday, ate lunch at the Sweet Onion, walked around town, met with David at Avalon, and spent the afternoon riding around with him in Avalon. We had been to several other places around Asheville, Waynesville, Maggie Valley, Sylva, and Balsam Properties with our realtor. After looking at numerous mountain homes and properties, and winding up and down mountains for miles on bad roads, and getting car sick, we went to Avalon. These are the things that impressed us the most:
VIEW, VIEW, VIEW

Good road up to the property

Size of the lots

Internet

An Episcopalian church (my husband is very active in church)

Grocery store and town ten minutes away

Nearby hiking

Nearby fishing

I've heard there is skiing in Maggie Valley – I'm not a skier, but our grown kids would love it

Hospital ten miles away (we're in good health right now, but after hiking all the trails, who knows!)
If you're interested in pursuing your dream of luxury mountain living, contact us to schedule an immersive tour.