Do You Love Where You Live?
The statistics of recent American migration patterns suggest you may not be. Many Americans are on the move, and it's not just the boomers this time. 21st century advancements in everyday life have blasted the old lifestyle barriers for everyone.
Not long ago geography constrained us to choose between making a home where we could improve our standard of living or someplace we could enjoy a better quality of life. It's still extremely difficult to find a place where we can achieve both. It's why the vacation was invented.
Avalon gives you the opportunity to combine the Land of Wonder and Enchantment with the funky energy of an eclectic town like Asheville. The synergy these two weave form a tapestry of life that elevates the soul and sets in motion a new life direction. It's a gateway to another world –a world which grows more full and satisfying each day.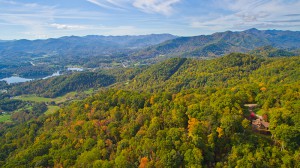 Today's connected age allows talented, disciplined people to live where they want to live and just login to where they need to be, allowing them to reach the maximum in their quality of life. Turns out, when you wake up where you want to be, you peg your happiness meter. And it shows up in everything you do, including in your work. So today, working from home in pajamas is recommended. And at Avalon play is right outside your front door.