Discover Maggie Valley, NC
Maggie Valley, is one of the most famous and visited valleys in Western North Carolina and is the Most Photographed Valley in The Smokies.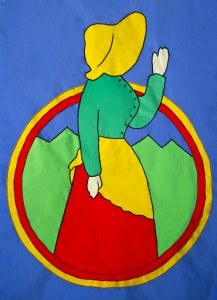 People come here from all over the world. Everyone loves the abundant natural beauty of this valley. All who visit find endless unique opportunities to play and be entertained. This storied valley is the Clogging capital of the world and there's no better place to clog than at The Stompin Ground, it's fun to dance or just sit and watch. Catch a show at the Maggie Valley Opry House and enjoy the pickin and grinnin from some of the mountains best musicians and performers. The Opry House always gets great reviews! There's concerts, festivals and Arts and Crafts shows throughout the year as well as a BBQ Festival, Smokin in the Valley. There's Putt Putt, Ice Cream and Fudge shops, gift shops with unusual curios and plenty of trinkets for the kids. Some call it motorcycle heaven and for good reason with the Wheels Through Time Museum. The museum is home to the world's premier collection of rare and historic motorcycles. There's plenty of great restaurants, galleries, theaters and shops to enjoy. And in the winter one can tube slide in the valley or climb the mountain for great skiing or snowboarding at Cataloochee Ski Resort, boasting the best snowmaking equipment on the East Coast.  
Maggie Valley  is known for being one of the most picturesque settings on the planet.